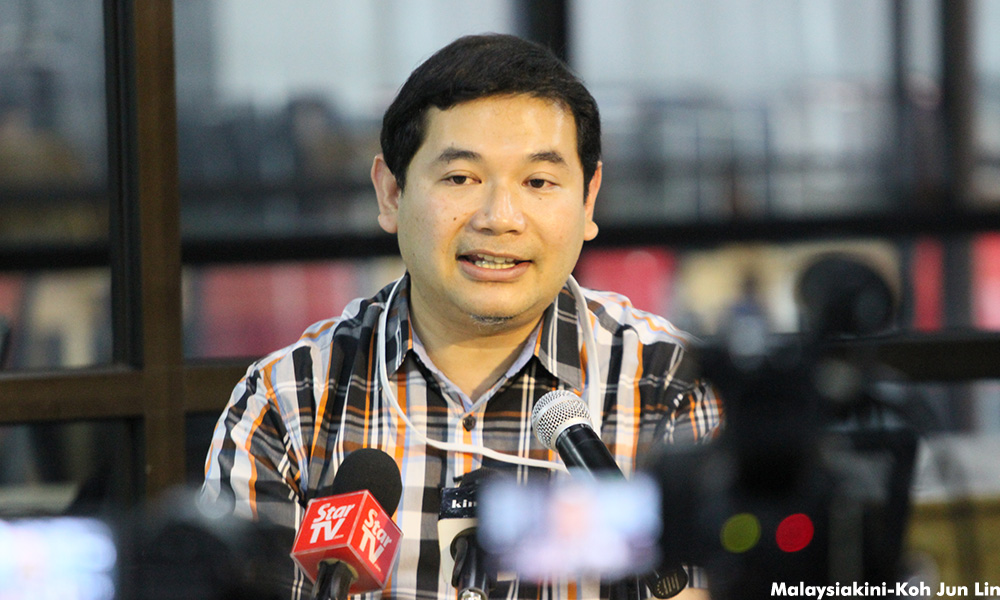 MP SPEAKS
| It is interesting that Pandan MP Rafizi Ramli does not dispute my earlier point that the opposition dared not raise the issue of lop-sided power purchase agreements (PPA) to the independent power producers (IPP) since 2013, when this unfair PPAs were rectified through a series of policies introduced by Prime Minister Najib Abdul Razak, including the involvement of 1MDB in the IPP industry.
I repeat that the entry of 1MDB into the IPP industry prior to 2012, together with the government's efforts, has led to the elimination of such "sweet-heart" PPA that was created by the previous prime minister of 22 years, who is now with Pakatan Harapan and Rafizi's close friend.
This is yet another legacy problem of the past that has been corrected by this current government.
In his reply, Rafizi questioned why the fairer PPA has not benefited the public via a reduction of Malaysia's electricity rates - which, by the way, are already among the cheapest in the region.
Rafizi should know that the electricity rates had been kept low due to gas subsidies from Petronas and reduced TNB profits, despite the legacy of the lopsided PPAs.
Freed from this heavy burden, Tenaga has continued to register record profits resulting in higher dividends as well as a higher share price.
The Employees Provident Fund (EPF), Amanah Saham Bumiputra (ASB) and Tabung Haji are three of the top five shareholders of Tenaga Nasional.
Rafizi had once admitted in public that he has more than a million ringgit in EPF, ASB and Tabung Haji.
Therefore, he has certainly benefited from the dividends received from these funds arising from Tenaga's increased profits and share price - along with tens of millions of ordinary Malaysians who keep their money with EPF, ASB and Tabung Haji.
'Failed to do his research'
Rafizi had also incorrectly
pointed out
that Petronas' gas subsidies to the IPPs are now much lower only because of lower global gas prices.
Even the global gas prices chart shared by Rafizi in his blog has proved himself wrong as it shows global gas prices remaining stable in 2012, 2013 and 2014. However, Petronas gas subsidies had also declined in 2013 and 2014 - proving that reduction in gas subsidies bill is not due to global gas prices alone.
Perhaps Rafizi failed to do his research and does not know that the subsidies on the price of gas charged by Petronas to the IPPs have been continually reduced over the years due to the government's subsidy rationalisation programme.
In 2008, the price of gas charged by Petronas to the IPPs was ridiculously low at RM6.40 per MMBtu - way below the market value. As subsidies continue to be rolled back, the price was gradually raised to RM13.70 in 2012 and to RM18.20/MMBtu in January 2016.
Despite the threefold increase in natural gas prices charged to the IPPs since 2009, electricity rates for the users did not increase substantially.
Due to this, Petronas has saved tens of billions in subsidies since 2009 - savings which have been used to benefit the public via other government programmes.
At the same time, Tenaga continues to register increasing profits - proving that the lopsided IPP agreements of the past have been eliminated.
Other than the fact that he did not do his research properly, there is also no point debating with someone who is court-certified serial defamation specialist.
---
ABDUL RAHMAN DAHLAN is a Minister in the Prime Minister's Department in charge of the Economic Planning Unit. He is also the BN Strategic Communications director.- Mkini