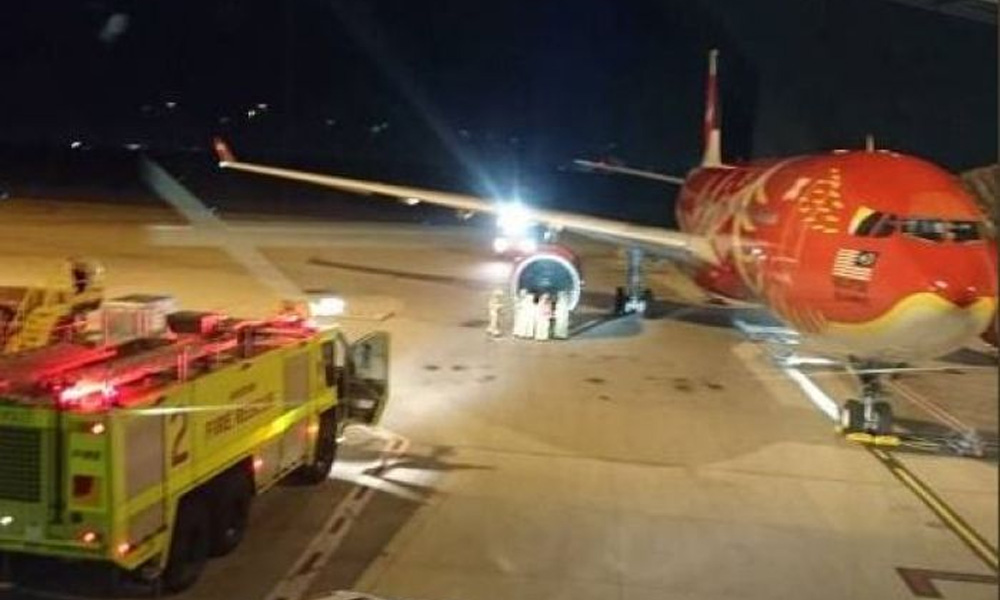 An AirAsia X flight bound for Kuala Lumpur from Gold Coast, Australia last night was forced to divert and land at Brisbane, after a "suspected bird strike" on its right engine.
The airline, in a statement posted on its official Twitter account, said Flight D7 207, carrying 345 passengers and 14 crew, took off from Gold Coast Airport at 10.20pm local time and landed safely at Brisbane Airport at 11.33pm local time.
The remains of two birds were found on the runway, added the statement further.
AirAsia X chief executive officer Benyamin Ismail said the airline was following all regulatory guidelines to ensure the safety and well-being of its guests who were attended to by ground staff.
"We would like to commend our pilot and crew members for their professionalism and swift action to reassure passengers who were on board flight D7 207 and to land the aircraft safely in Brisbane Airport," said Benyamin.
He added that AirAsia X will arrange for a special flight to transport all its passengers from the flight to Kuala Lumpur as soon as possible.
Some of the passengers had taken to social media after purportedly hearing explosive sounds from the plane's right engine about half an hour into their flight.
"Successive sparks boom boom boom went off and people were crying and screaming," passenger Eric Lim said on his Facebook page.
A fellow passenger posted a video of the plane after it landed safely on the Brisbane Airport tarmac.
Calvin Boon thanked the AirAsia X flight captain and crew for their professional handling of the incident.
The incident comes just nine days after another AirAsia X flight from Perth to Kuala Lumpur was forced to turn back to Perth after suffering from an engine problem. - Mkini