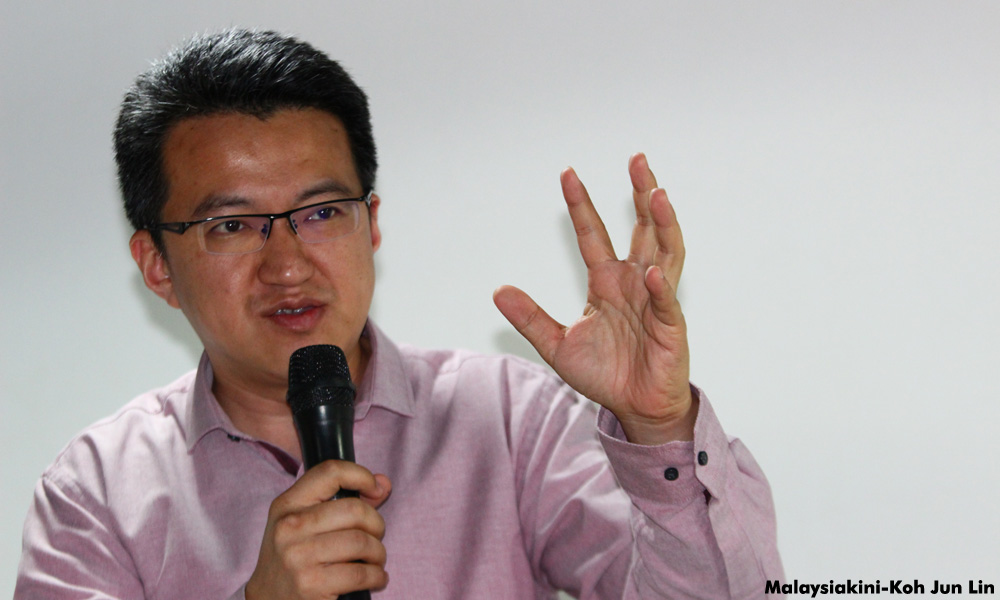 Prime Minister Najib Abdul Razak's press secretary has inadvertently confirmed plans to have DAP banned prior to the next election, said one of the party's lawmakers.
Kluang MP Liew Chin Tong said Tengku Sariffuddin Tengku Ahmad did this when he raised a poser about whether DAP can use its logo in the next general election.
"Inadvertently, Tengku Sariffuddin's statement has also confirmed the thinking of Najib's inner circle that the embattled prime minister's game plan is indeed to ban DAP just before the next general election," Liew said in a statement today.
DAP's status as a party is reportedly in limbo, after its 2012 party election was disputed due to irregularities.
Uncertainty over DAP's status caused the party to face a similar possibility of not being able to use its logo for GE13 but the Registrar of Societies (ROS) did not block them.
Liew said the ROS case against the party was "aimed at destroying DAP in the most vicious and undemocratic manner."
Liew and Tengku Sariffuddin exchanges were triggered by the DAP political education bureau chief's
scathing analysis
of Najib's position, claiming that he was in a weakened state despite initial proclamations that he was "unsinkable".
The prime minister's aide said Liew's analysis was "fake news" and urged him and his colleagues to focus on DAP's own internal matters, such as its party logo, asking "
Penang Official 1
" to resign, getting party supremo Lim Kit Siang to quit and installing DAP's maverick Kepong MP Tan Seng Giaw as the party's new leader.
The term "Penang Official 1" was coined by Tengku Sariffuddin in reference to Chief Minister Lim Guan Eng as a jab at critics of "Malaysian Official 1", which the US Department of Justice (DOJ) claimed was a beneficiary of allegedly stolen 1MDB funds and which the opposition has used as fodder.
Minister in the Prime Minister's Department Abdul Rahman Dahlan had confirmed that "Malaysian Official 1" was indeed Najib.
Najib denied any wrongdoing or using public funds for personal gain.