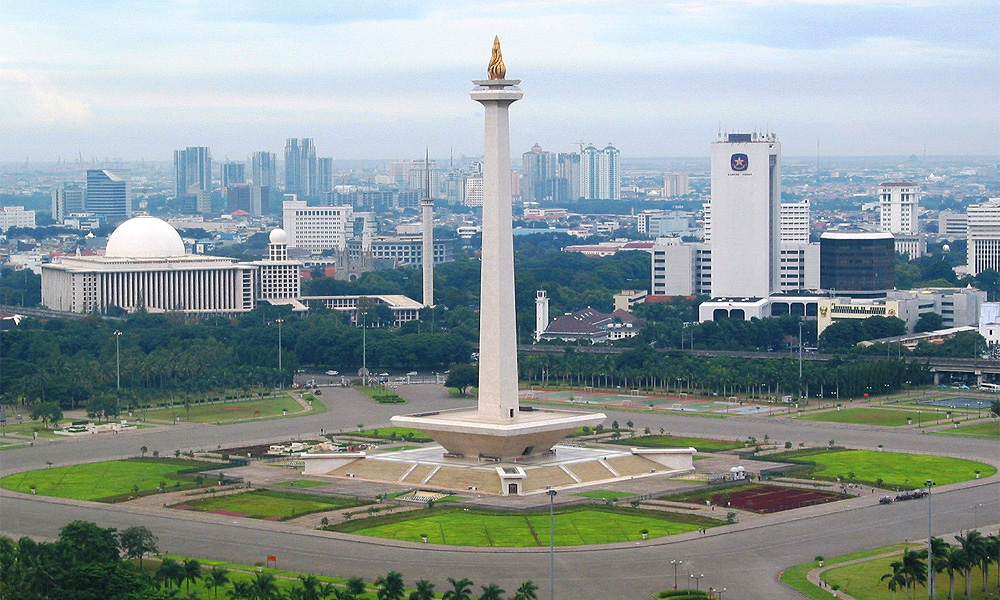 A man was shot dead when he attacked two police officers with a knife after prayers at Faletehan Mosque, located near the police headquarters in South Jakarta, last night.
This was the latest incident in a series of violent attacks against members of the Indonesian police force of late.
The local media quoted Metro Jaya police chief M Iriawan as saying that the two cops were injured on their cheeks in the knife attack by the unknown man.
According to him, the man had shouted "taghut" (you've crossed the line) and tried to stab one of the police officers on the neck who had extended his hand for the salam (traditional greeting) but the knife hit his cheek, injuring him.
"The man then attacked another cop, also injuring his face. In the commotion, the man tried to flee and police officers from the headquarters, realising the attack, gave chase and fired warning shots.
"The man, however, ignored the police order to surrender and the pursuing cops fired shots, killing the man at the scene," said Iriawan.
The two injured police officers, identified as Dede Suhatmi and Syaiful, were rushed to the nearest hospital for treatment and were reported to be in stable condition, he added.
On the morning of Aidilfitri last Sunday, Martua Sigalinging, a cop on duty at the security post of the Medan police headquarters was fatally stabbed by a man who at the same time was making the call to prayer.
The man, believed to be involved in Islamic State activities was, however, shot dead by other police officers at the scene.
Prior to that incident, three cops controlling traffic flow at the Kampung Melayu bus station in East Jakarta were killed in a suicide bomb explosion on May 24.
Police arrested several individuals in the Bandung area, West Java to assist in the investigation into the incident.
- Bernama