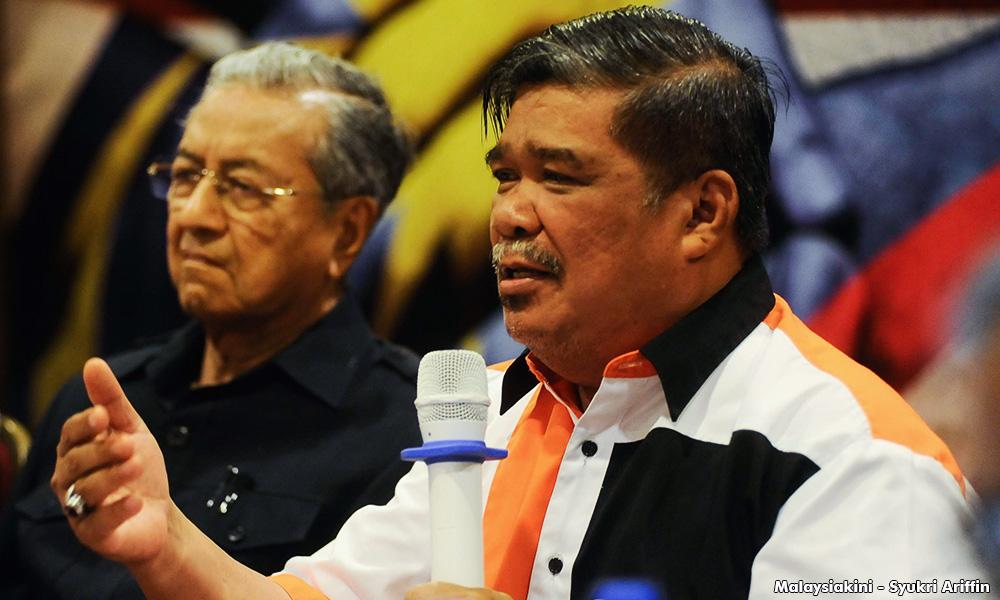 Dr Mahathir Mohamad's staunch critics are now calling on all quarters to set aside their desire to settle old scores with the former prime minister.
Pointing towards the cooperation between Mahathir and his former nemesis Anwar Ibrahim, Parti Amanah Negara (Amanah) president Mohamad Sabu said the two are joining hands for the sake of all Malaysians.
"Everyone has issues with Mahathir, including myself. I was detained under the (now defunct) Internal Security Act, twice, when he was prime minister.
"But is seeking revenge more important than changing the current leadership? We have to set aside (the desire to seek) revenge.
"For us, the most important thing now is for Pakatan Harapan to change the ruling government. That is more important than questioning past issues with Mahathir," Mohamad is quoted as saying by Sinar Harian today.
Mohamad, who is better known as Mat Sabu, said the fate of the future generation must take precedence over other matters.
Yesterday, Prime Minister Najib Abdul Razak had urged Mahathir to clarify his previous statements regarding Anwar.
In 1998, when Mahathir sacked Anwar as his deputy, the former prime minister had accused the Anwar of being morally unfit to lead the nation.
Anwar, on the other hand, alleged that Mahathir and his supporters fabricated the sodomy and abuse of power charges against him, leading to the birth of the Reformasi movement.
Anwar is currently serving a five-year prison sentence for a second sodomy charge, which he also claims was fabricated by his political rivals. The authorities have denied this charge.
Last week, Mahathir was named as the chairperson of Harapan while Anwar is the coalition's de facto leader.
On a related matter, Mat Sabu also said that seat allocations among Harapan parties for the coming general election would be decided soon.
"If possible, we (Amanah) would like to contest in all 222 (parliament) seats. But Harapan has four component parties, so we must discuss seat allocations.
"Whoever is the candidate, the other component parties would support (him or her)...," he added.
Harapan consists of PKR, DAP, Amanah and Mahathir's Parti Pribumi Bersatu Malaysia (Bersatu), which is touted as an alternative to Umno.- Mkini