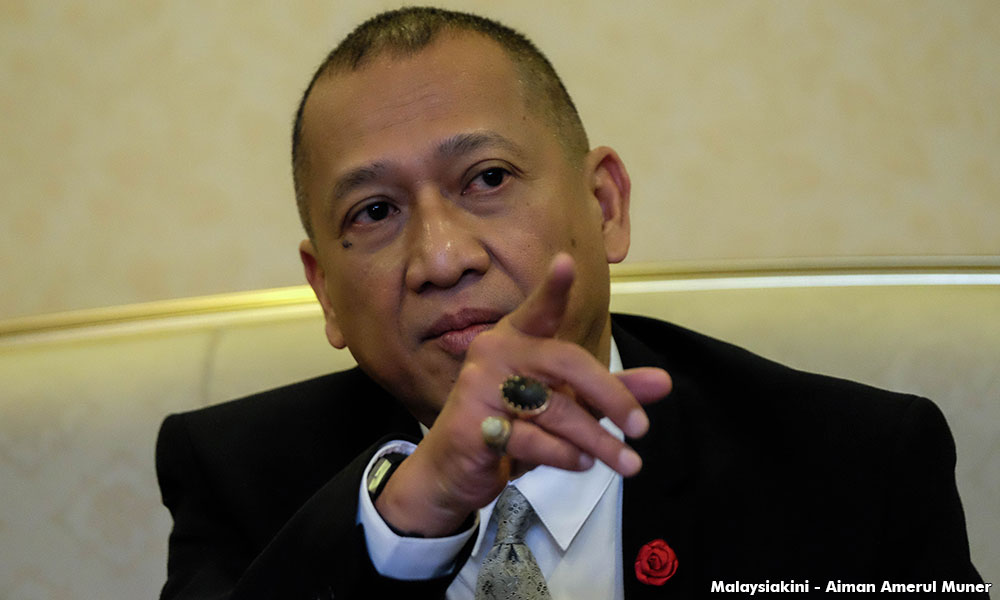 Umno supreme council member Mohamed Nazri Abdul Aziz feels that Sungai Besar Umno chief Jamal Md Yunos is a good candidate for the post of Umno Youth chief.
This is so if incumbent Umno Youth chief Khairy Jamaluddin has no intention of retaining his post in the next party elections.
"Why not? If Khairy does not accept his post as youth chief (in the next Umno polls), then Jamal can go (for the post). What's the problem? I think he is a good candidate.
"If he comes to see me, I will support him. But, he hasn't come to see me. That's his right," he said at a press conference in Kuala Lumpur today.
"Is he a DAP member? No. If he is an Umno member, it is okay," he added.
It was reported that Jamal expressed his desire to contest for the party's youth chief post to replace Khairy after the next general election.
According to Jamal, he may contest the post if there is no seat for him to contest in the coming general election.
"If YB Budiman (Mohd Zohdi) contests for the Sungai Besar parliamentary seat, Datuk Imran (Tamrin) for the Sungai Panjang state seat and Cikgu Samad (Wahab) stands in the Sekinchan state seat, where can the Sungai Besar Umno division chief contest?
"If there is no place (to contest) in Sungai Besar, the division chief (Jamal) wants to contest for the Umno Youth chief post," he was quoted as saying by Sinar Harian.
Jamal was speaking after officiating at the Sungai Besar Umno meeting this afternoon.
Jamal, who became a household name after spearheading the red shirts movement and several protests, also asked the delegates if they would back him for the post.- Mkini