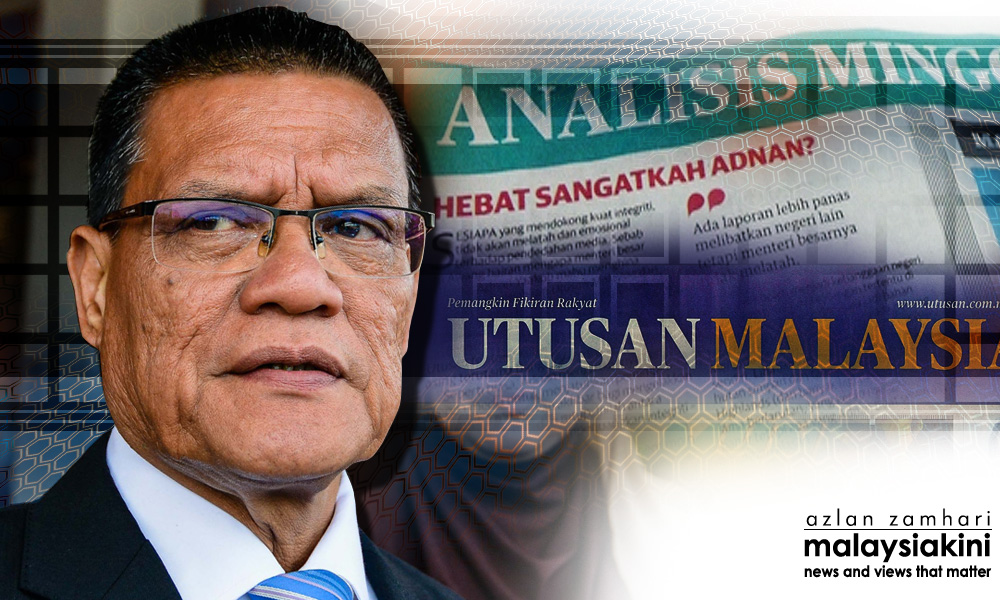 The defamation suit between Pahang Menteri Besar Adnan Yaakob and Umno-owned Utusan Melayu (M) Bhd, would have to go for mediation before the High Court in Kuala Lumpur on Aug 4.
Lawyer Americk Singh told Malaysiakini that if the mediation failed, the matter would proceed to go for trial on Aug 7 and 8 and Aug 10 and 11.
This was decided by Justice Nik Hasmat Nik Mohamed during case management today.
"Yes, the matter has been fixed for mediation on Aug 4, and if it is unsuccessful, it would proceed to trial," said Americk.
It was reported that the Federal Court had
reinstated
Adnan's suit against Utusan, after the Court of Appeal struck it out after applying the principle in the Derbyshire County Council vs The Times Newspapers Ltd.
Adnan filed the suit over an article titled "Hebat sangatkah Adnan" in 2014.
While the High Court in Kuala Lumpur had dismissed Utusan's application to strike out the suit, the Court of Appeal (COA) had on March 1, last year, ruled to strike it out based on the pleadings in the statement of claim.
It was then that the COA decided to use the Derbyshire case to reiterate that politicians in their capacity as public officials cannot sue and can be criticised, as it is essential in a democracy where the affected politician can react to criticisms by holding press conferences.- Mkini