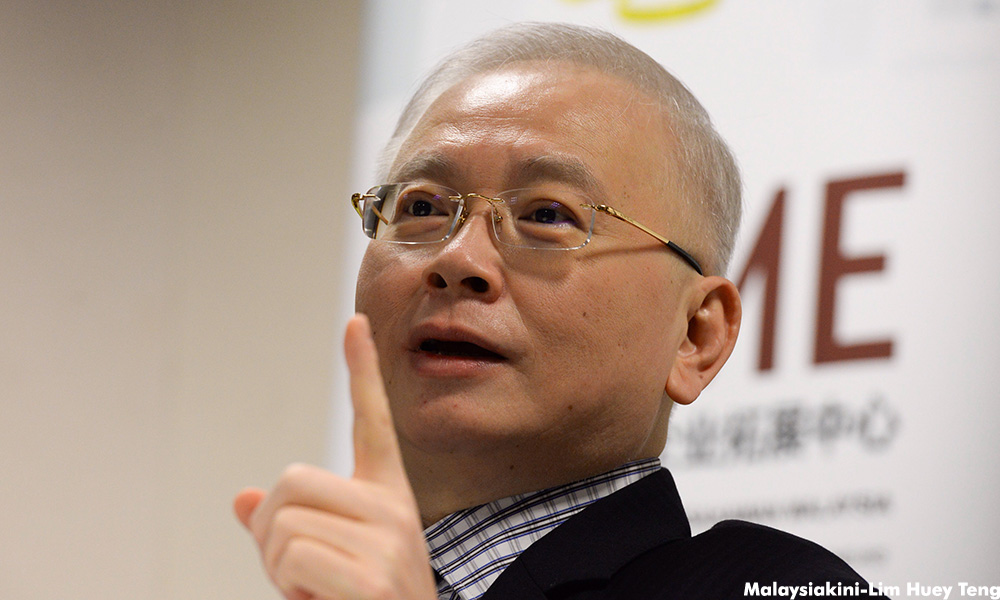 The high cost of raising a family is one of the main reasons cited for the continued low birth rates among the nation's Chinese community.
Minister in the Prime Minister's Department Wee Ka Siong said Malaysians living in the cities and towns were more concerned about providing excellent education, healthcare as well as securing a bright future for their children that prevented them from having more babies.
"People have been talking about this for decades and I do not think that it is practical (to have larger families) as parents must think of the future of their children.
"Chinese married couples who are starting a family are generally practical and would choose 'quality over quantity' in terms of family size," he told reporters after witnessing the oath-taking by committee members of the Malaysian Motorcycle and Scooter Dealers Association in Malacca.
The Department of Statistics Malaysia revealed that the proportion of the country's Chinese community has shrunk further to 23.2 per cent this year, a drop of 0.2 per cent from 6.65 million last year.
The department had on July 14 said that Malaysia's population was estimated to have grown by 1.3 per cent from over 31.6 million in 2016 to an estimated 32 million this year.
Meanwhile, Wee revealed that there were 137,076 motorcycle registrations in the first quarter of this year from 135,282 recorded in the corresponding period in 2016.
He said the increase was in tandem with the country's economic growth, where Malaysia registered a gross domestic product (GDP) growth rate of 5.6 per cent in the first quarter of this year against the 4.9 per cent predicted by the World Bank for 2017 to 2019- Mkini