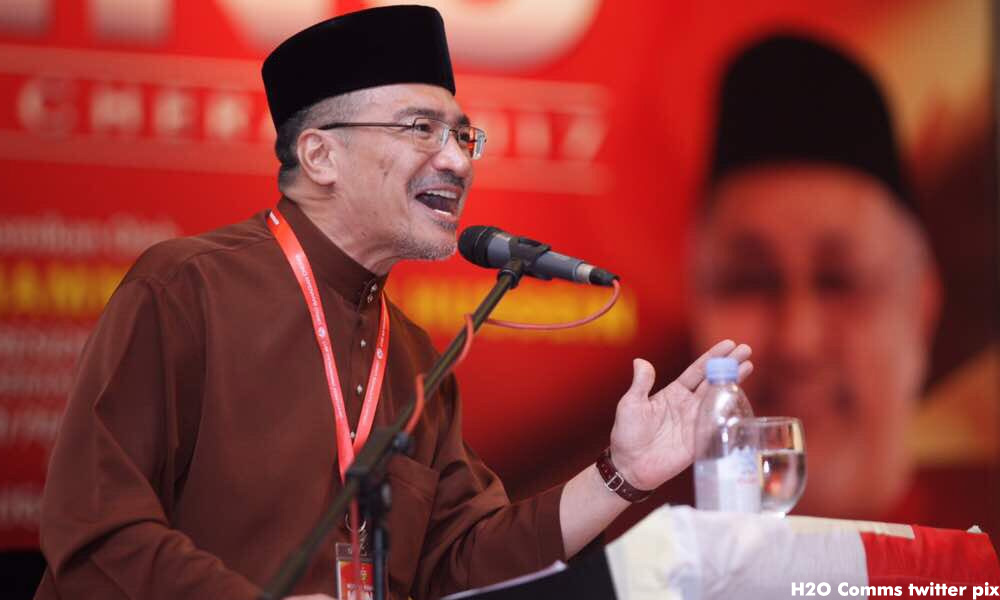 Umno has prepared a special manual as a preamble to the 14th general election (GE14) to ensure victory for the party and BN, said Umno vice-president Hishammuddin Hussein.
He said the manual focused on, among others, winning over the young voters who were easily influenced by statements on the social media.
"In addition, we will also try the approach of persuading voters, military veterans, teachers and Felda settlers to decide based on facts.
"We have to do this because in the run-up to GE14, various issues will be raised and we may not have the time to handle them," he told reporters after closing the Lenggong Umno division delegates' conference in Johor.
Hishammuddin, who is the Umno GE14 manual preparation committee chairperson, said a series of workshops had been organised to explain the manual.
Meanwhile, Hishammuddin, who is also defence minister, said the people should realise that GE14 was not just about defining the country's political landscape but also about national peace and security, especially in today's increasingly challenging world.
He said he would be going on a working visit to the United Arab Emirates, Saudi Arabia and Bahrain to share information on tackling terrorism.
"Intelligence sharing is very important to combat terrorism and to prevent incidents happening (in West Asia) from spreading here as the (Islamic State) influence is already seen in Mindanao, southern Philippines.
"If the political situation is unstable, whatever had been planned will fail, everyone will be blaming each other and eventually it is the people who will suffer," he said.- Mkini