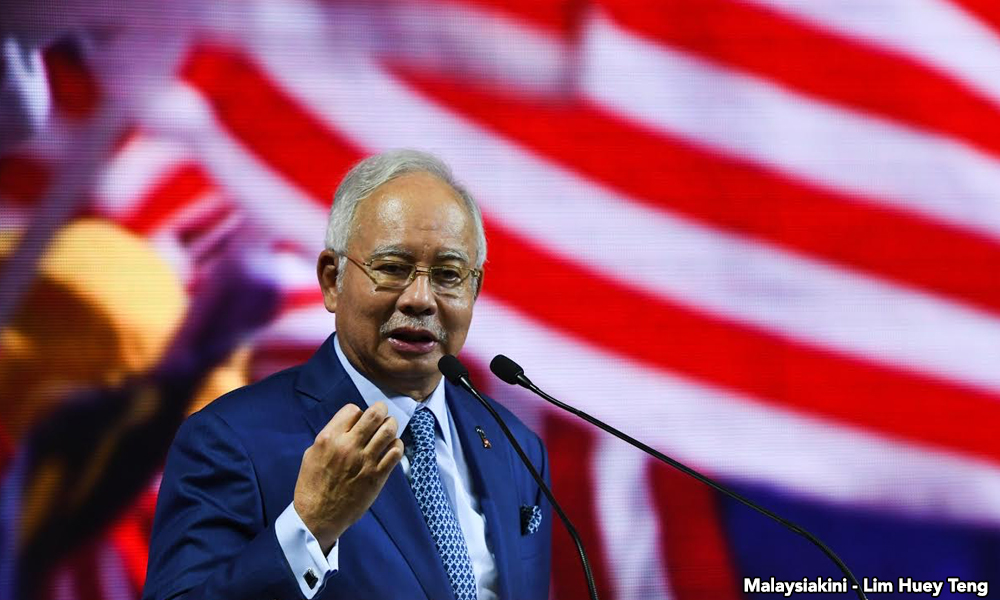 YOURSAY
| 'Kluang MP Liew, PM Najib is far from game over.'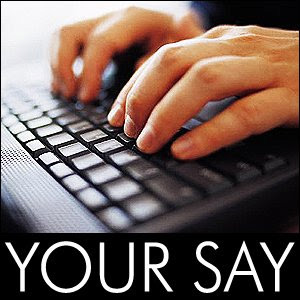 Quigonbond:
The PM still has the weight of federal government machinery behind him, including the Election Commission (EC), draconian laws and the biased media.
PAS is a serious spoiler. Nothing short of internal sabotage in both BN and PAS will save Malaysia from its current woes.
Malaysians should seriously think about sending BN into opposition for at least five years. It's not like they won't come back. Get them into the opposition so that they can detox. We have more to lose if we don't try.
The last four years have seen serious damage to our international reputation, our purchasing power and our pride for our country. There will be more damage if the status quo persists.
I don't know why people talk about the lack of cohesion in the opposition. When you have government machinery used to disrupt the opposition, should anyone be surprised this is the state of affairs?
Once they are in power, they will naturally coalesce. They've done so in Selangor and Penang, so there is no reason to expect otherwise.
Anonymous 2450121480909934:
Kluang MP Liew Chin Tong, PM Najib Razak is far from game over. Remember the "dark days" right after 1MDB exploded?
That time, many people portended the doom of Najib. Then overnight, the attorney-general (AG) got fired, then deputy PM Muhyiddin Yassin got replaced, 1MDB investigations got shelved, and more money got dispensed.
Najib didn't face doom. This time the situation is much milder than back in 2015. You can't cry wolf too many times...
JD Lovrenciear:
Indeed, the fundamental is never underestimate your opponents. When you think it's a done deal, be ready for surprises.
The fact is, despite all these scenarios, the opposition is unable to showcase a formidable might as an alternative to BN even up to this hour after two general elections under the bridge.
That in itself is lead advantage for Najib. Before you look at the weaknesses of your opponent, take stock of your shortcomings. That is the first strategy to harness a hopeful voter bank.
HaveAGreatDay:
Liew Chin Tong is an optimist. That I like, as the political scenario I see is so bleak for the opposition and Najib looks like he's going for a stroll in the park when he calls GE14.
Here's to you, Chin Tong - may your analysis be spot on.
Wira:
Chin Tong is credited with the strategy to switch DAP heavyweights to Johor and win, for the first time, four parliamentary seats in that state.
He is a keen strategist and analyst of the political situation in the country. May he be proven right again this time.
Fairman:
A well-written half yearly report card on Najib. It's true, the MBs and CMs in BN-controlled states were muted on the 1MDB issue.
When Dr Mahathir Mohamad was in power, rightly or wrongly the MBs and CMs were solidly behind him in the many crises that erupted like the Umno 1987 election, the 1988 judicial crisis and the 1993 constitutional crisis.
Or Dr M was lucky as there were not news portals to feed the public with the alternative views.
Ib:
The message out there is loud and clear. Thanks to Mahathir spending time with the rural folks. It is not about race nor religion. It is about greed and deception.
And history has shown that without the support of the people, no matter how much power you have, with too much greed, you will fall.
Clever Voter:
Najib's authority is not lessened despite so many negative news. His message to the grassroots is going to be based on trust relative to the opposition, while he believes that people will be suspicious of former PM Mahathir's motives and his unforgivable legacies.
Najib will have to manage the purse and he needs to pay for outstanding bills to the Arabs, etc. But never misread his objectives as he will cleverly outdo his opposition with his propaganda machines.
Najib has relied on his loyalists to do the talking on the 1MDB, and the reactions are predictable but have no real impact on his credibility. On the international front, he will hope for one piece of good news from China to dilute the effects of 1MDB.
This is a veteran politician who has survived the harshest weather. Again, if he goes to the country, the election is for him to lose.
Kingfisher:
"Najib is the problem, not the solution" is a rather pointed assessment of the problems facing the PM and the nation.
It may be also prophetic to say that the time is opportune for a nation that has been much talked about as being preoccupied in very recent years on matters other than good solid governance to be visited by rational solutions for the overall wholesome socio-economic development of the nation and its people.
Ordinary Malaysians perhaps want to move on with their aspirations and their attainments without being stifled by unnecessary hassles and a sense of dependency.
#Faux Democracy:
BN popularity vote in GE11 was at 63.9%. It dropped to 49.4% in GE12 and worse, to 46.5% in GE13.
Meanwhile, the opposition's popularity votes increased from 36% in GE11 to 49.4% in GE12, and to 49.9% in GE13.
Now with Mahathir, how will that turn out? That is why so many are worried of DAP as more than 90% of Chinese will only vote DAP while MCA and Gerakan will all close shop after GE14.
Dingy:
The best strategy for Pakatan Harapan is to tell the rural folks that BN is all out to stop the US government from returning billions of 1MDB stolen money to the people of Malaysia.
The people of Malaysia must vote to elect a new government so that US government can return the allegedly stolen money to the people.
BernieBaby:
Najib is being propped by those who have received a cut of the 'Saudi donation to fight terrorism'.
Each recipient is just waiting for the other to drop the guillotine; nobody wants to be the first but all will 'vulture in' when it happens.
If Umno is to survive, they have to get rid of Najib. As predicted, there will be an internal revolt and it's probably by those few who did not receive any 'dedak' or not enough of it. RM2.6 billion can't last forever to feed greedy cronies.
Anticonmen:
The father led a revolt against then PM Tunku Abdul Rahman. The son will face a revolt. That's how karma works.- Mkini