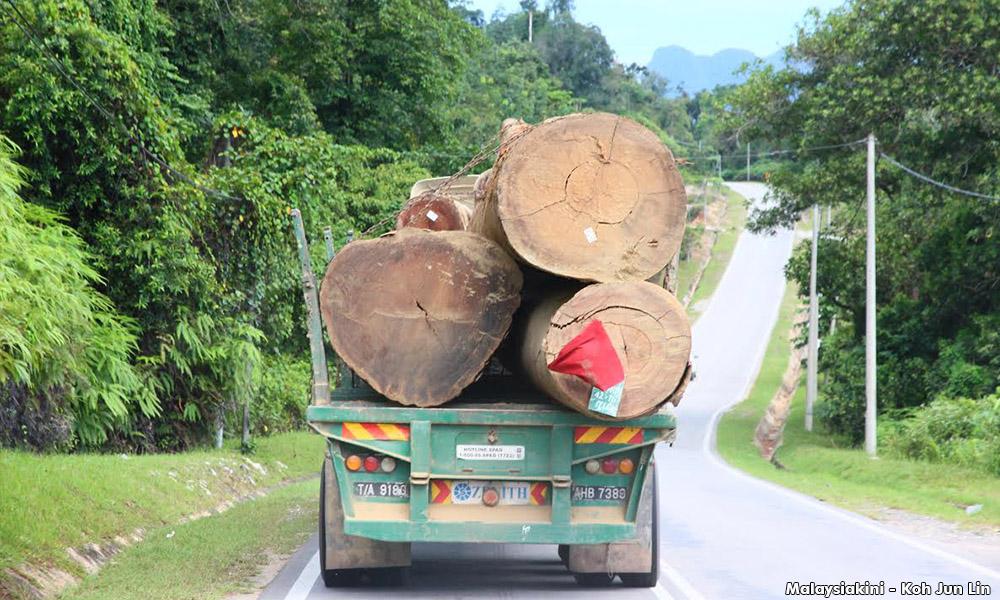 A magistrate's court decision may have impeded loggers going into Pos Balar but they have now resorted to logging the surrounding areas, according to Pertubuhan Pelindung Khazanah Alam Malaysia (Peka) president Shariffa Sabrina Syed Akil.
"The logging issue in Gua Musang has never been looked into and has now worsened," Shariffa told Malaysiakini.
In January, the Gua Musang Magistrate's Court ruled that a logging company cannot enter a disputed area in Pos Balar where a blockade had been set up as it belonged to the local Orang Asli community.
The company had wanted to move in to tear down a blockade erected by the Orang Asli to prevent logging activities.
The logging activities were sanctioned by the Kelantan government which had insisted that they are an essential source of revenue.
Lawyer Siti Kassim, who represented the community in Pos Balar, said the logging activities were now being intensified around Pos Gob and Kuala Wok.
"The Pos Balar compartment is being contested (but not) other areas. I'm not sure if there are (other) lawyers (planning) an injunction to stop all of it," she said.
General logging is taking place in Pos Gob but in Kuala Wok, it is being cleared for the Ladang Rakyat project.
The Ladang Rakyat project is an initiative by the state government to convert forest reserve land into commercial plantation, which is being managed by private companies or cooperatives.
While the state government does not take the immediate land where the Orang Asli community is living, it does not recognise the land in which they roam, also known as 'tanah rayau'.
The 'tanah rayau' is important as the Orang Asli community lives off the land and rely on them to forage for fruits and herbs as well as hunting.
Shariffa said the loss of these lands has disrupted the community's livelihood and called for members of the public to provide donations to support them.
"The Orang Asli are complaining that most of their forests are being robbed," she said.
She said donations can be made through Peka or directly to the Orang Asli community there, which comprises the Temiar tribe.
The
effects of the deforestation
are clear - rivers in the area are now "as thick as teh tarik pekat", diseases are skyrocketing, and rains are getting more frequent, she claimed.
Meanwhile, Jaringan Kampung Orang Asli Kelantan (Jkoak) chairperson Mustafa Awang told Malaysiakini the Orang Asli community considered the forest and its resources to be synonymous with their religion and their destruction violated their constitutional rights.
Mustafa, who is also from the Temiar tribe, added that the logging activities would lead to the loss of identity and culture of his people.
The Orang Asli community in Gua Musang had since last year set up several blockades as logging activities intensified but many of them have been torn down by the state authorities.
Several of their possessions used during the blockades have also been confiscated.
Mustafa said his community planned to take the matter to court in order to recover their possessions.- Mkini