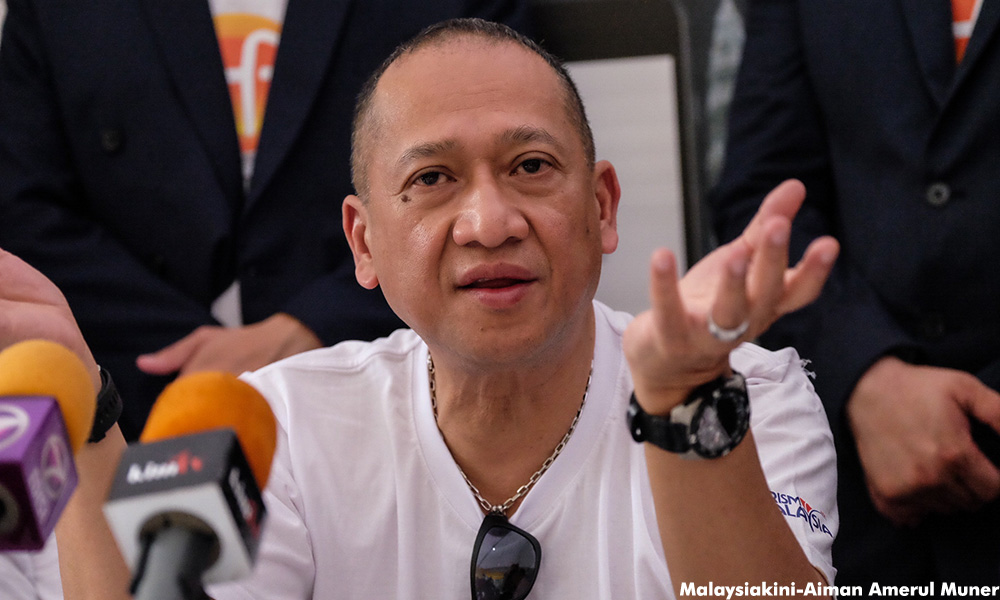 Malaysians will be exempted from the new tourism tax if they were to stay at hotels with a three-star rating or below, said Tourism and Culture Minister Mohamed Nazri Aziz.
"I have discussed with the prime minister and we have decided that for three-star (hotels) and below, Malaysians do not have to pay.
"This is only for Malaysians," Nazri said during a press conference at the Malaysia Tourism Centre today.
He said this is an incentive to support domestic tourism, as most Malaysians stay in hotels rated three-star and below.
However, he said that Malaysians staying in five- or four-star hotels will be taxed, as they can afford it.
"Malaysians who stay in five-star (hotels), they can bloody well afford it. So make your contributions," he said.
The tourism tax, which is set to be implemented on Aug 1, 2017, will require hotels to collect between RM2.50 to RM20 per night, depending on the rating.
It was previously reported that Treasury secretary-general Mohd Irwan Serigar Abdullah had said that there may be
plans to exempt
Malaysians staying in three-star hotels and below from the tourism tax.
"We are studying this and will be making an announcement soon," he had said in late June.
Nazri, in confirming the exemption, said that three-star hotels and below who charge Malaysians the tourism tax will be punished according to the act.
He also stressed that his ministry is only in charge of policy matters and when it comes to collecting the tourism tax, it is up to the Customs Department.
As such, he said, it is the Customs Department's prerogative when to start collecting the tourism tax.
"I had a meeting with the Treasury secretary and Customs Department director-general and we agreed to extend (the implementation of the tourism tax) to Aug 1.
"But even then, it is up to the Customs Department. If they feel they are not ready yet, we can further postpone another month. It is entirely up to them," he said.
Previously, Nazri had announced that the tourism tax will be implemented on July 1, but it was later reported that it had been postponed to Aug 1.
Sabah and Sarawak will benefit more
Nazri said the revenue collected from the tourism tax will be channelled back into three regions to promote Malaysian tourism; that is, Peninsular Malaysia, Sabah and Sarawak.
He also pointed out that the total percentage of taxable rooms in Borneo was 17 percent, compared to 83 percent in Peninsular Malaysia, which means that Sabah and Sarawak will benefit more from the eventual equal distribution of tax revenue among the three regions.
Citing Sarawak as an example, he said as the state only has seven percent of taxable rooms in Malaysia, they would only get RM7 million if the distribution of a RM100 million revenue was based on the percentage of taxable rooms in the state.
But by distributing the revenue into three regions, Sabah and Sarawak would get 33.33 percent of the revenue each, he said.
"So I take the money from Peninsular (Malaysia)... I am Robin Hood. I steal from the rich and give to the (needy).
"So Robin Hood is the one who gets scolded. But what's weird is that it is not those getting robbed complaining. It is the ones receiving who complain," he quipped.
Nazri had been engaged in a row with his Sarawak counterpart Abdul Karim Rahman Hamzah over the introduction of tourism tax into the state earlier this month.
He also revealed today that home-sharing platform Airbnb will be subjected to tourism tax as well, if the premise is renting out six rooms or above.
The ministry is already in the process of registering and rating such premises listed on Airbnb, he added, and will charge them based on the ratings they are given.
"If they want to come and register with us, that's fine. (But) we will go and register them. We will find them, wherever they are," Nazri said.
However, he clarified that the tourism tax will not be imposed on homestays and homes run by charity and religious organisations.- Mkini