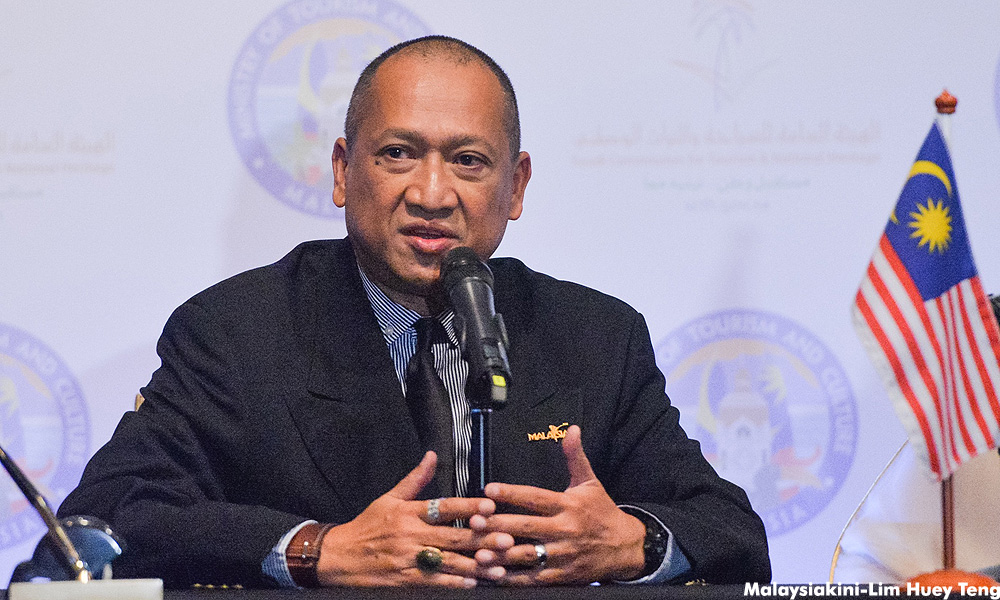 Tourism and Culture Minister Mohamed Nazri Aziz has purportedly promised extra incentives and special consideration to a group of tourism associations to cushion the effects of the tourism tax.
Malaysian Inbound Tourism Association (Mita) president Uzaidi Udanis said this was a result of the meeting between them, Malaysia Tourism Council (MTC), Malaysia Chinese Tourism Association (MCTA) and the minister as well as his officers.
Uzaidi said they met with the minister because they were concerned about possible cancellations of contracted group tours from overseas due to the tourism tax.
"The minister has taken into account the situation of group tours with contracts and he has given his guarantee to give special consideration and incentives to avoid the cancellation of the contacts, which will only end on March 31, 2018," Uzaidi said during a press conference at the Malaysia Tourism Centre (Matic) today.
-Mkini