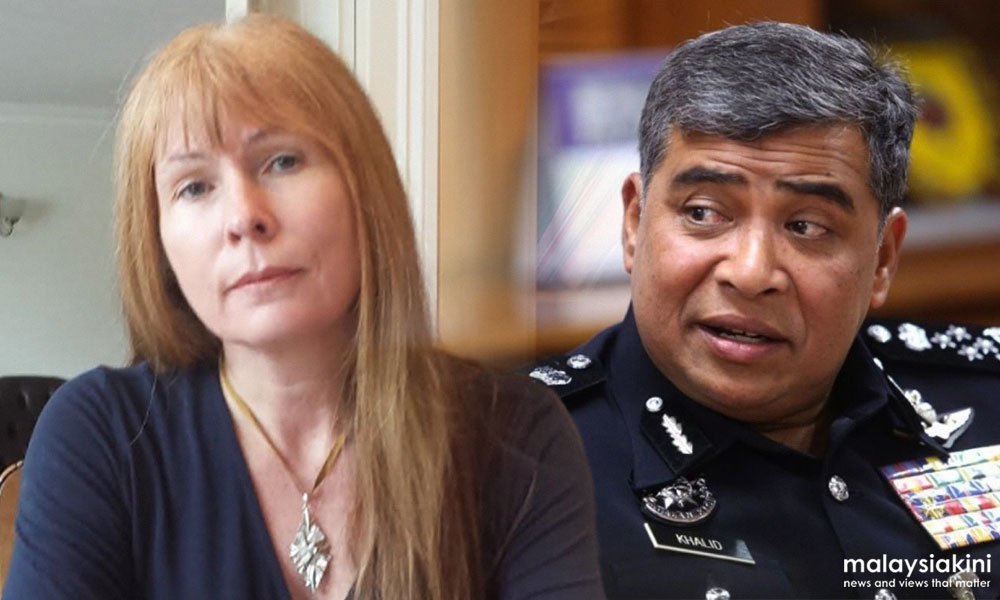 Inspector-general of police Khalid Abu Bakar has slammed Sarawak Report for "cooking up" a story to create suspicion among the community against the police.
He was referring to the latest allegation made by the whistleblower website that a key suspect in a graft probe has contacted Special Task Force for Anti-Vice, Gaming and Gangsterism (Stagg) chief Saiful Azly Kamaruddin, 36 times in two months.
"The comments made by Sarawak Report (were meant to) deliberately create suspicion in the community," he said at a press conference in Bukit Aman today.
Khalid dismissed a question posted to him whether it was suspicious for K Gopinathan, the key suspect of "Ops Gopi" carried out by the Malaysian Anti-Corruption Commission (MACC), to have called Saiful frequently.
"A lot of people have called me every day, just to wish me 'good morning, sir', 'how are you today' and wishing me well. I (think I have received) hundreds of calls every morning. Is that suspicious?You can check my phone and make an analysis from it," he said.
"If you want to say that calls are something suspicious, well, I have commented about this and I don't want to entertain (anymore). Sarawak Report has made up a non-sensible story," he said.
Khalid added that he will give his fullest cooperation to the MACC if he is called for an interview.
"Sure. Why not?"
-Mkini