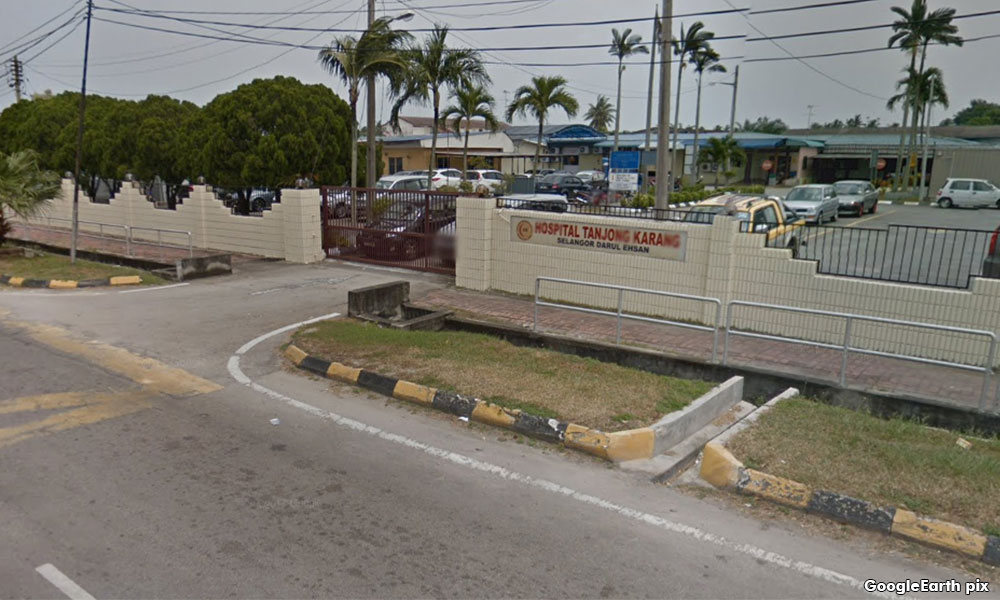 Staff and patients at a building of Tanjung Karang Hospital this morning were evacuated after a standing fan at one of the hospital's isolation rooms caught fire.
The fire did not spread to the room, confirmed Tanjung Karang Fire and Rescue station chief Azmi Abbas.
"Based on initial findings, the fire occurred due to problems with the fan's motor. But the fire didn't involve the building's structure," he told Malaysiakini.
Azmi said the fire had already been extinguished by the time the fire and rescue team arrived two minutes after receiving a call at 7.18am.
"There was immediate action by the hospital staff themselves, using a dry powder fire extinguisher to extinguish the fire," he said.
Although the fire had been extinguished, staff and patients at the ward were evacuated as per normal procedures, said Azmi.
"Evacuation still needed to be done as there is dry powder residue in the room and we don't want it to spread.
"The room has to be cleaned first before people can re-enter the ward."
Based on a discussion with the hospital's director, Azmi said it would likely not be long before the ward's staff and patients can re-enter the building as the fire did not involve both the building's structure and wiring works.
Azmi also confirmed that no patients were in the room during the incident.
The fire and rescue team has since sent the standing fan to its laboratory for further tests.
This is not the fist time that a fire had occurred at a hospital in the country.
In October last year, a fire broke out at the intensive care unit of the
Sultanah Aminah Hospital
in Johor Baru. Six people were killed in that incident.
Following that incident, a fire also broke out at the new
Shah Alam Hospital
's neo-natal intensive care unit on Feb 15 this year.- Mkini