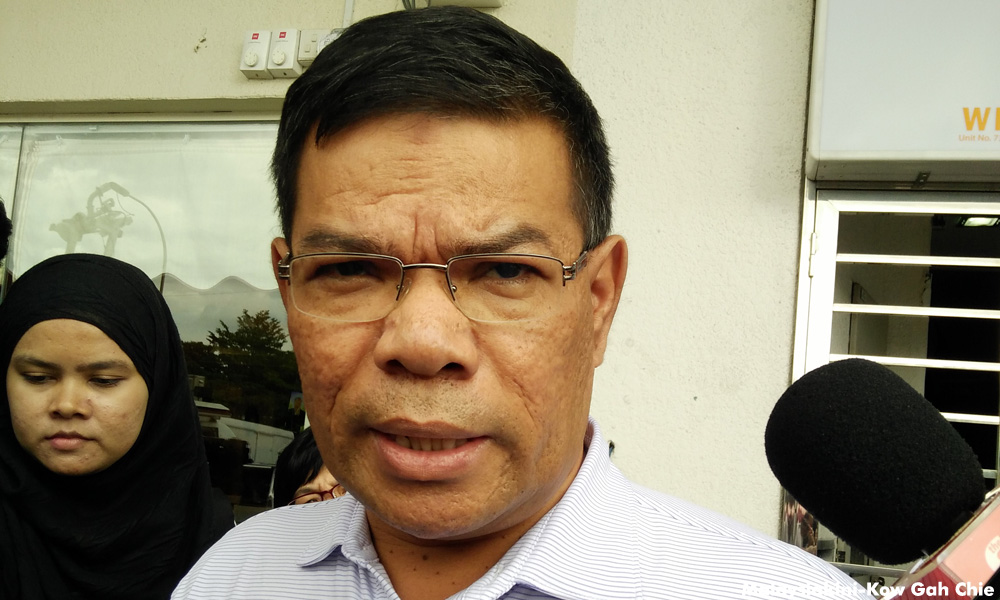 PKR secretary-general Saifuddin Nasution today said that Pakatan Rakyat no longer exists in Selangor and the state is not ruled by the defunct coalition now.
"You (referring to Azmin) keep on saying you are carrying out the mandate of the people from Selangor given in the 2013 general election.
"But the people have given their mandate to Pakatan Rakyat to fight BN/Umno. When one party in Pakatan Rakyat, is now becoming more friendly to BN, then there is no reason to continue with Pakatan Rakyat," he said when contacted by Malaysiakini.
"It is an open secret that the party (PAS) has changed its approach (against Umno/BN)," he said, adding the party also took a different stand on major issues such as 1MDB and the goods and services tax (GST).
"There is no other coalition except (Pakatan) Harapan," he insisted.
Saifuddin was responding to his colleague and Selangor Menteri Besar Mohamed Azmin Ali who claimed the defunct Pakatan Rakyat
still exists
in the Selangor state government, as voters have given their mandate to Pakatan Rakyat in the previous poll.
News portal The Malaysian Insight had recently quoted Selangor Parti Amanah Negara (Amanah) leaders urging Azmin to stop efforts to woo PAS to form an electoral pact and to just focus on forming a state-level Harapan secretariat to face the next election.
Azmin, who is also PKR deputy president, however, stressed that the priority was to ensure that they reached both state and national consensus to prepare for the general election as opposed to focusing on the structure of Harapan.
Saifuddin disagreed with the fact that Harapan has yet to set up its secretariat in Selangor until now.
"There should not be a single state placing itself in an isolated position. The state has to be part of the grand strategy in the context of Harapan," argued Saifuddin.
"It is good if you are prepared to form the Harapan secretariat, but if you are not, then let it be. But, you cannot isolate yourself from Harapan.
"But Harapan has a structure, we have a presidential council which is made up of 28 members, ie seven leaders from each party. We have a joint secretariat, which works on manifesto, joint programme and statements.
"I wish to put things into perspective to prevent any misunderstanding," he said, adding the party will deal with the matter internally.
What Azmin said was his own opinion rather than the party's stand as the party has not discussed about it, stressed Saifuddin. - Mkini