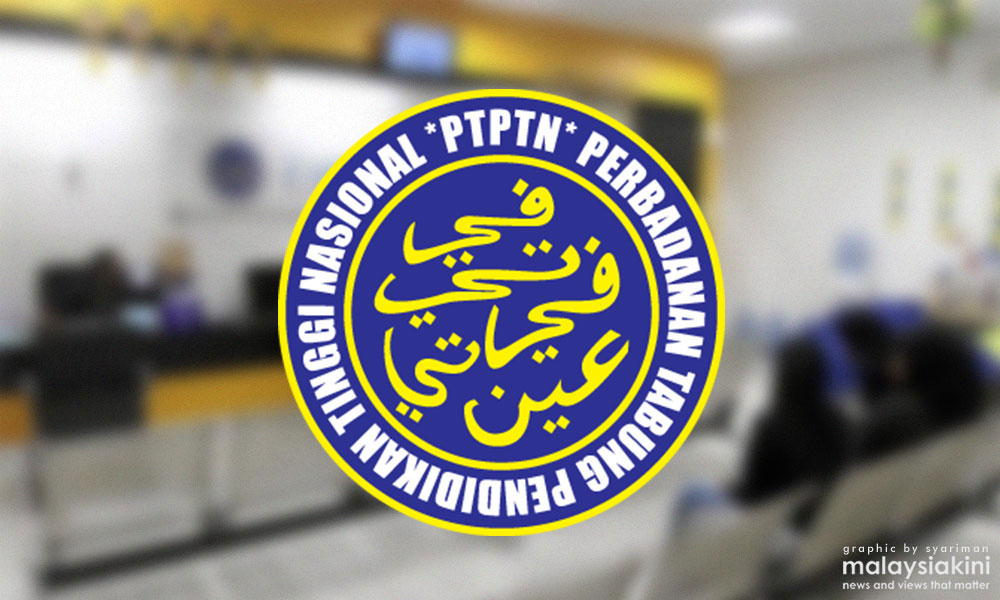 National Higher Education Fund (PTPTN) loan borrowers have questioned the feasibility of Pakatan Harapan Youth's
proposal
to implement a minimum salary threshold of RM4,000 before PTPTN student loans need to be paid.
Graphic designer and PTPTN borrower Agassi Chang doubts many will ever surpass the threshold.
"Many people might never earn RM4,000; with that proposal some people will live their whole life without repaying PTPTN, I'm afraid," the 25-year-old told Malaysiakini.
While she was supportive of Harapan Youth's proposal, 25-year-old headhunter Maryanne Richard also questioned its practicality.
"It's a good idea because (when they earn RM4,000 and above) people won't feel the pinch as much.
"But I don't think many people actually earn that amount," she said.
In 2016, the Department of Statistics
reported
that the median salary of working Malaysians was RM1,703 while salaries averaged at RM2,463.
Regardless of whether they currently earned more or less than RM4,000, all interviewees said they found little difficulty in servicing their PTPTN loan as it constituted less than 10 percent of their total salary.
However, most had struggled to do so when they first entered the job market, finding fault with current PTPTN student loan regulations that require recipients must start repayment
six months
after graduation.
Upon graduation, Zubaidah Ibrahim, 26, had taken a job that offered a low salary just so she could service her RM308-a-month PTPTN student loan.
"PTPTN called me during my internship to remind me to pay (my loan).
"So I accepted a job as a finance assistant with a below-than-expected salary. I started work there for the sake of my PTPTN loan," she told Malaysiakini.
Chang admitted he only began paying off his loan more than a year after he began working.
"I just wasn't earning enough (when I first graduated). And I was immediately committed to paying for a car and rent," he said.
Lavanya Nagaraja, 31, said she had landed a job one month after graduating and thus could begin her PTPTN loan repayments, even if it took up 30 percent of her salary then.
"The truth is many fresh graduates don't even get a job within the first six months, and if they fail to pay they are blacklisted (and banned from travelling abroad)," she said.
Thirty-one-year-old Nabila Che Ibrahim, who settled her PTPTN student loan in full using her Employees Provident Fund (EPF) savings, had a counterproposal to both the current ruling and Harapan Youth's idea.
"PTPTN repayments should start six months after starting work so it won't be a burden, (and you learn) to pay what you owe," she told Malaysiakini.
Saravanan Nathan Lurudusamy, 37, also suggested a time threshold was more feasible.
"The least you can do is first allow graduates to settle down with a job, and ask them to start paying one year into the job," he said.
Yesterday,
Malaysiakini
took Harapan Youth's proposal to the public and many said they were concerned a salary threshold would further
delay
in borrowers a sense of responsibility towards settling the loans.
PTPTN has for many years had problems receiving payments from defaulters, despite previously making concessions and offering various modes of payment.
It was reported last year that more than
1.5 million
debtors owed the fund over RM32.07 billion in unpaid loans.- Mkini