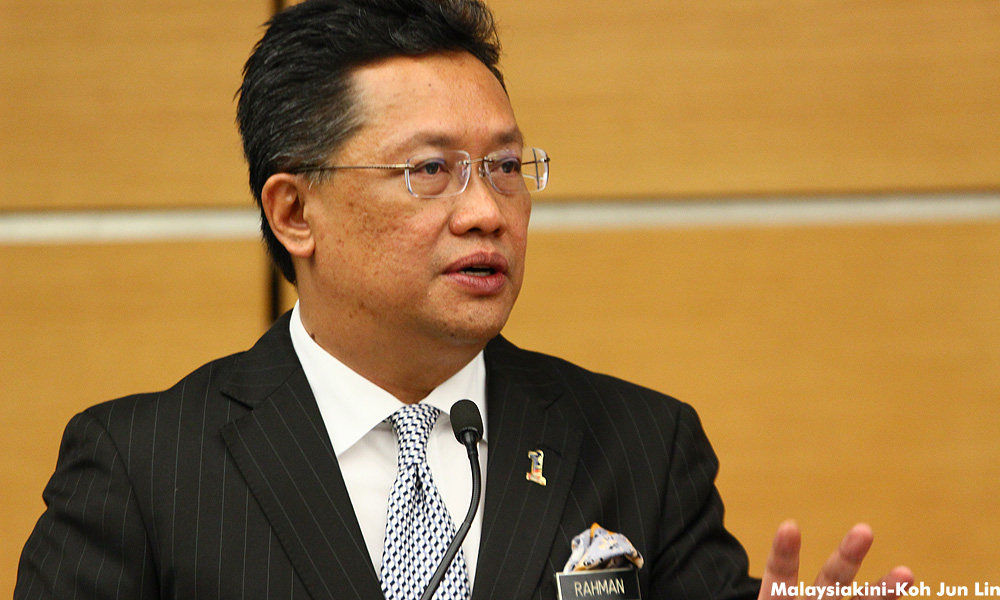 With the formal announcement of an official Pakatan Harapan leadership line-up, Barisan Nasional strategic communications director Abdul Rahman Dahlan has called on the federal opposition pact to take a formal stand on several national policies.
In a series of tweets, Rahman also took a swipe at Harapan, describing its four parties as a "hastily formed rickety coalition".
"Now that Pakatan Harapan's leadership is finalised, it's time (for) this hastily formed rickety coalition to take a formal stand on major policies," he said.
In the
line-up
announced past midnight, PKR de facto leader Anwar Ibrahim was named as the coalition's de facto leader, while Bersatu chair Dr Mahathir Mohamad was made chairperson.
Mahathir, who led the press conference, also announced Harapan's plans for the first 100 days of taking over Putrajaya.
This includes
abolishing
the implementation of the Goods and Services Tax (GST), among others.
Rahman, however, demanded an explanation on how Harapan aims to cover an expected deficit in the federal budget.
"Malaysians don't want rhetorical and populist announcements without telling the people the dire consequences of the announcements.
"There are (also) other major policies that they must take official positions on because previously, on their own, they gave conflicting positions," claimed Rahman, who is also Minister in the Prime Minister's Department in charge of the Economic Planning Unit (EPU).
In April, PKR vice-president Nurul Izzah Anwar caused a stir when she was quoted by English-daily the News Straits Times as saying that Harapan would maintain the GST if it came into power in the 14th general election, although it would not maintain the current percentage.
She later clarified that Harapan is consistent on its stance on the GST, by committing to impose zero percent GST if it comes to power.
The "zero-rated" approach was also outlined in Harapan's alternative Budget 2017.
The Royal Malaysian Customs Department had in January
announced its target
to collect between RM40 billion and RM42 billion in GST this year, compared with RM41.2 billion last year. - Mkini