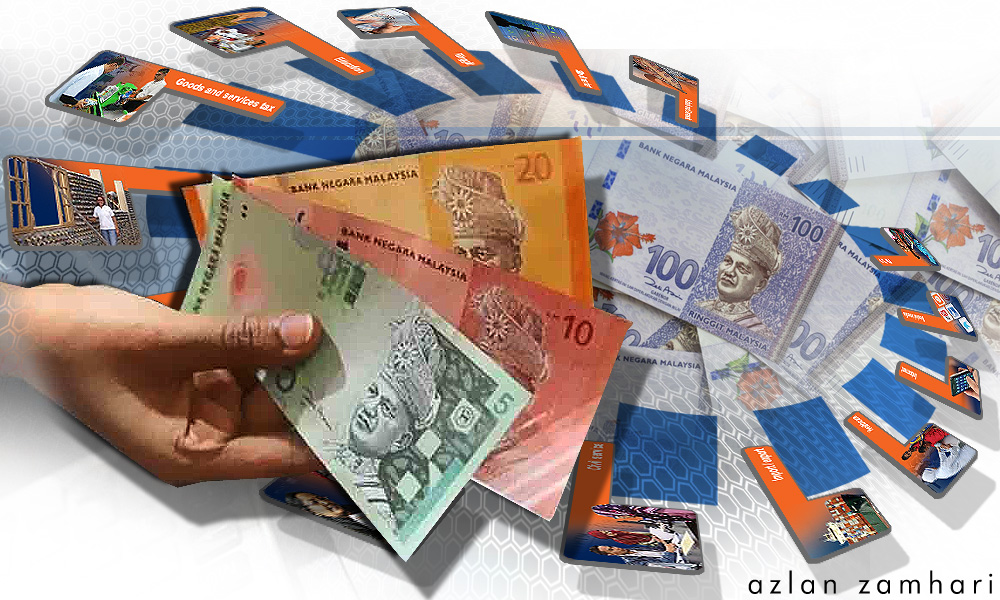 PKR vice-president Rafizi Ramli today insisted that the ringgit had hit its lowest since Najib Abdul Razak became prime minister.
He said this in response to a
report
by Bloomberg which stated that the ringgit had become the strongest Asian currency.
According to Bloomberg, the ringgit had climbed more than twice as much this quarter compared to the next best currency - the Chinese Renminbi - despite the 1MDB scandal.
Barisan Nasional's propaganda arm, claimed Rafizi, had tried to use the report to counter claims made by quarters who had voiced their concerns in relation to the ringgit's slump.
"The reason often used by Najib's propaganda machinery is that the ringgit's slump is out of government control due to the strengthening US dollar as opposed to Malaysia's weak economy.
"Those who use this reason would point to the slump of other currencies in the region against the US dollar to show that this is not unique to the ringgit only," Rafizi said in a statement today.
The Pandan MP then furnished data on the ringgit as well as the currencies of other countries (Singapore, Indonesia, Thailand, the Philippines, Vietnam and South Korea) against the US dollar from 2007 to May this year.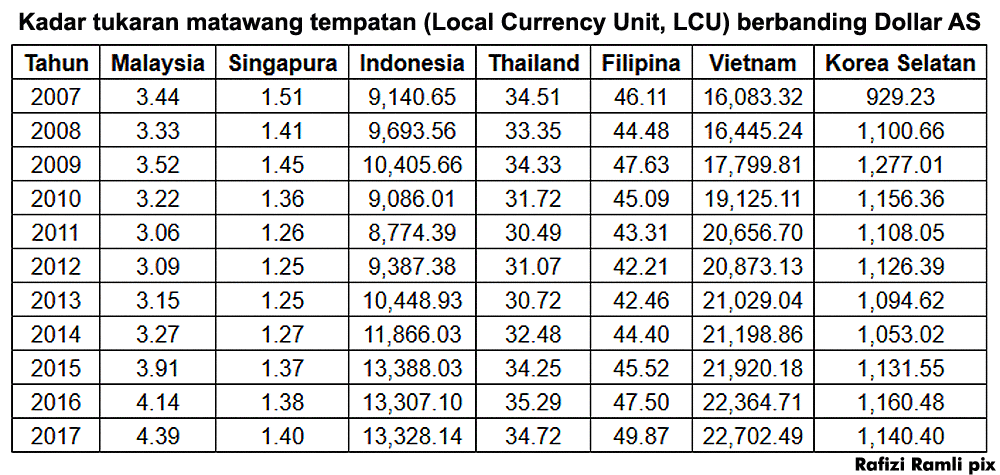 This, he explained, was to determine the ringgit's performance compared to the other currencies since Najib became finance minister as well as the ringgit's performance since the 1MDB issue, in which funds from 1MDB were allegedly transferred to Najib's personal accounts.
Rafizi, in his analysis, said that apart from Indonesia and Vietnam, the ringgit has performed poorly in 2017 compared with 2007 (before Najib became finance minister) than Singapore, Thailand, the Philippines and South Korea.
Since 2008, the ringgit has slumped by 27.7 percent compared to Singapore whose currency went higher by 6.8 percent, said Rafizi.

And despite Thailand's situation (following a military coup as well as protests by the red and yellow shirts), the Baht did not change much since 2008, Rafizi pointed out.
"What's worse is that the ringgit slumped faster than other currencies after it was reported by the
Wall Street Journal
about 1MDB funds being transferred into Najib's personal accounts," he added.
Rafizi said the ringgit had slumped by 12.3 percent in 2015 before news on the 1MDB issue was reported.
"I am providing this analysis so that Najib does not easily wash his hands off from shouldering responsibility for the ringgit's slump.
"Apart from his tenure as finance minister which had led to the weakened ringgit, it is clear that the 1MDB scandal, too, had a big impact on the ringgit," he said. -Mkini