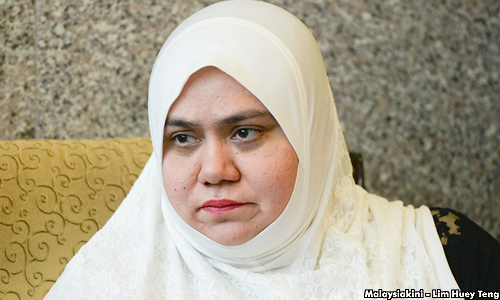 The move by the opposition to 'Brexit' Sabah or to take the state out of Umno and BN will not be successful as the people are matured through experience under a previous opposition state government.
Umno supreme council member Rosnah Abdul Rashid Shirlin said, that particular experience served as a lesson to the people of Sabah because after BN regained control, the state began to enjoy development and growth.
Rosnah, who is also Papar MP, said the 'Brexit' issue was a repetitive and old issue including by former Umno leaders, who had quit the party and were now changing their stand on various issues.
"I'm confident the people of Sabah are wise enough to make their own judgment and they cannot put their trust in the opposition that comes seasonally, which is during the (general) election," she told reporters after opening the Maran Umno Youth and Puteri delegates conference in Tajau town yesterday.
Also present was Human Resources Deputy Minister Ismail Abd Muttalib, who is also Maran Umno chief.
Brexit is an abbreviation for 'British exit', referring to the United Kingdom's decision in a referendum to leave the European Union (EU).
Commenting on former prime minister Dr Mahathir Mohamad's statement that he might take on Prime Minister Najib Razak in Pekan, Pahang in the upcoming general election, Rosnah said that affirmed that Dr Mahathir had become the opposition's tool.
Rosnah, who is also works deputy minister, described the move as "sad" because what Dr Mahathir did was very different from his teachings before.
- Bernama