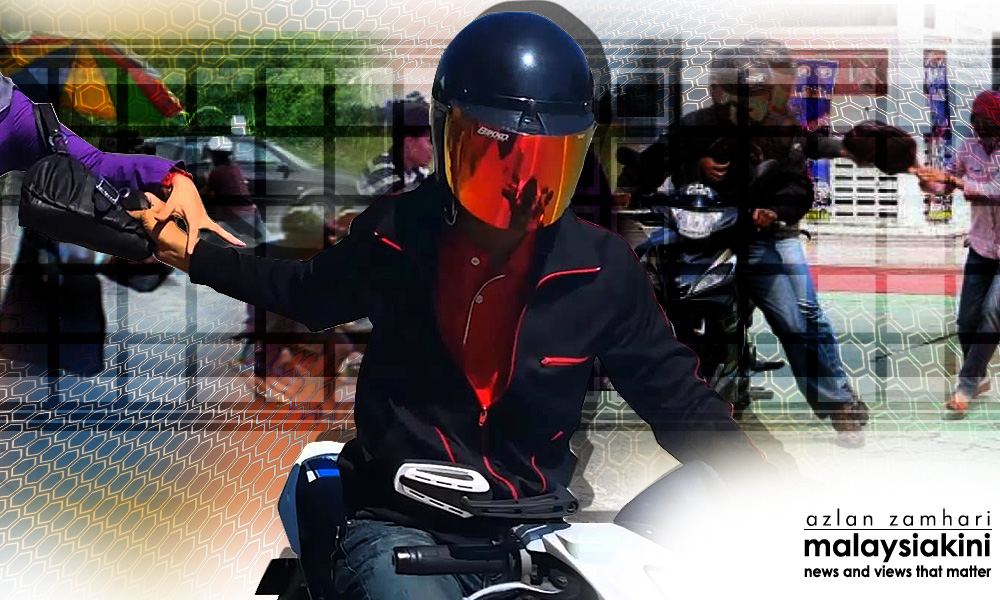 A hardware trader was stabbed in the abdomen when he tried to stop two snatch thieves from stealing his wife's gold necklace near a fast food restaurant in Taman Wawasan, in Parit Buntar, today.
According to a family member, Yeap Ah Kang @ Yeap Bak Seng, 73, and his wife, Teow Siew Gaik, 67, were jogging in the area before two men on a motorcycle appeared and tried to snatch Teow's necklace.
"A struggle ensued between the victim and the suspects before one of the suspects stabbed the victim with a sharp weapon, believed to be a knife. The victim died at the scene.
"The victim's wife also suffered injuries to her left arm as she was hit with the weapon used by the suspects. The two suspects managed to take the victim's necklace and fled," he told reporters at Parit Buntar Hospital.
Yeap owned a hardware shop in Simpang Tiga, Parit Buntar, and had been jogging for the past 10 days to gain some stamina before heading to China with his family on July 9, according to the family member.
Meanwhile, Kerian district police chief, Supt Omar Bakhtiar Yaacob, when contacted, confirmed the incident, saying the case was classified as murder under Section 302 of the Penal Code.
Omar Bakhtiar also urged witnesses to come forward and assist the police with the investigation.
- Bernama