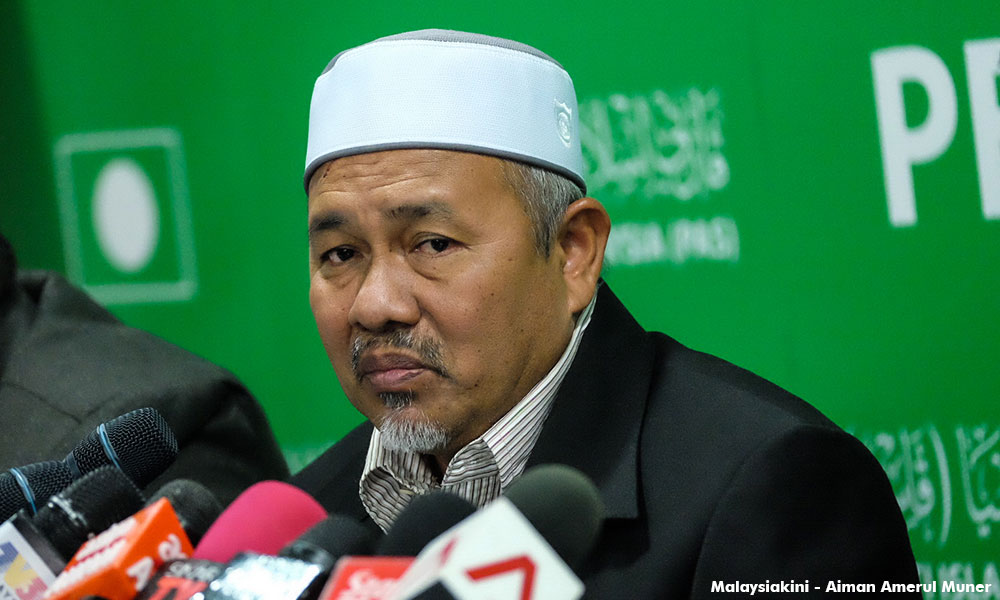 While some PAS leaders are complaining about foreign intervention in the 1MDB affair, the party's deputy president Tuan Ibrahim Tuan Man has acknowledged that the US Department of Justice's investigations on funds related to the firm was a result of Malaysia's failure.
"In the 1MDB issue, the failure of our enforcement institutions to transparently investigate the 1MDB scandal has made room for others who were more willing to investigate," he said in a statement today.
This includes failure to declassify the auditor-general report on 1MDB and the Malaysian Anti-Corruption Commission's (MACC)
unwillingness
to probe the matter, he said.
"As a result, the DOJ has filed a civil suit based on its investigations linked to 1MDB and it is attracting the rakyat's attention.
"The question is whether our own enforcement system is so poor compared to the DOJ? Surely not.
"Or is it that our system has been destroyed to defend a couple who want to remain in power? We cannot be sure but PAS believes many of the rakyat believe they know the answer and that there is no need to even go to trial," he said.
Slow domestic investigations
Earlier, PAS information chief Nasrudin Hassan said while PAS wants 1MDB investigated, it should be through a Royal Commission of Inquiry and not by the US who are "
not to be trusted
".
Nasrudin was clarifying PAS president Abdul Hadi Awang's earlier statement which condemned the DOJ action as "foreign intervention".
Nasrudin also blamed Malaysians who lodged reports on 1MDB in foreign jurisdictions for opening the floodgates to foreign intervention.
Echoing Nasrudin's call for an RCI, Tuan Ibrahim added further delays in local action is eroding public trust.
"How is it that domestic investigations are slower than foreign probe? Isn't this embarrassing?"
He added that the US court's eventual decision should also be respected, as courts exist to adjudicate and not to fulfil biases.
Billions in assets sought
The DOJ is seeking to seize more than US$1 billion in assets it says was purchased in the US using funds stolen from 1MDB.
Among those named in the lawsuit is 1MDB-linked individual and Prime Minister Najib Abdul Razak's family friend Jho Low, and Najib's stepson Riza Aziz.
The DOJ also claimed the US$681 million Najib said he received a political donation from Saudi royals originated from 1MDB.
Part of the US$620 of the "donation" Najib returned, was used by Low to buy jewellery including a 22 carat diamond worth US$27.3 million for the wife of "Malaysian Official 1" (MO1).
Minister in the Prime Minister's Department Abdul Rahman Dahlan last year said MO1 is Najib, but the PM is not the subject of the lawsuit.
Najib has denied any wrongdoing and was exonerated by attorney-general Mohamed Apandi Ali, who said the DOJ action is politically-motivated.
-Mkini