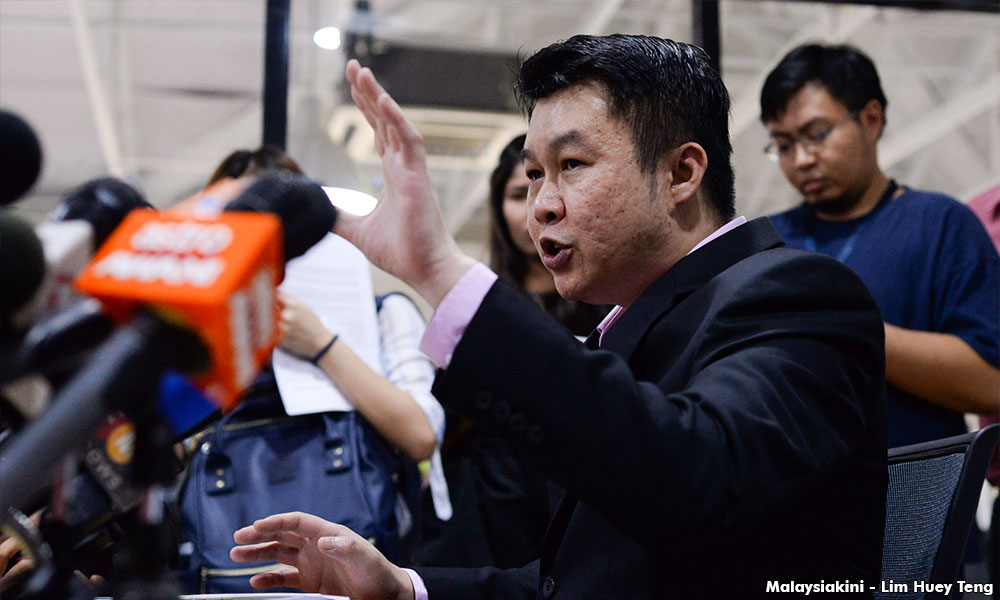 Penang Chief Minister Lim Guan Eng's office said he would sue New Straits Times (NST) and BN Strategic Communications (BNSC) deputy director Eric See-To for allegedly defaming him.
This followed a statement where See-To supposedly condemned Lim for suggesting that Penang's welfare programs would be jeopardised if he is convicted of corruption.
The statement was subsequently carried by NST Online yesterday.
According to the report, Lim supposedly said that Penang folk were afraid that his incarceration would affect the state's i-Sejahtera program, which provides single mothers, disabled people, senior citizens and housewives with a RM100 cash handout.
"Lim Guan Eng had never made such a statement or a speech yesterday in the DAP Penang Hari Raya Aidilfitri Open House in Jawi, Nibong Tebal.
"Defamatory action will be taken against BN media and BNSC deputy director," his office said in a statement today, referring to NST and See-To.
See-To in a statement later clarified that Lim did make the remarks but in 2016, not yesterday.
"The fact remains that Lim did make such remarks in his
official statement
dated July 1, 2016," See-To said.
He also said that no one had claimed that the remarks were made at the open house event in Nibong Tebal.
"NST, however, did publish a photo of Lim at the Nibong Tebal open house yesterday but did not specifically say the statement was made there," he added.
The BNSC deputy director said the DAP secretary-general lawsuit was petty, and was an attempt to intimidate the media and stifle freedom of speech.
Lim's office claimed that BN is attempting to use the corruption charges against him to divert attention from the 1MDB scandal, and reiterated chief minister's claim that the charges amounted to political persecution.
Lim was
charged
under Section 23 of the Malaysian Anti-Corruption Commission (MACC) Act 2008 on June 30 last year for allegedly abusing his power in the re-zoning of a plot of land.
He also faced another charge under Section 165 of the Penal Code for allegedly obtaining a bungalow without adequate consideration.
The government had filed
contempt proceedings
against Lim in September last year over the latter's claim of political persecution.- Mkini