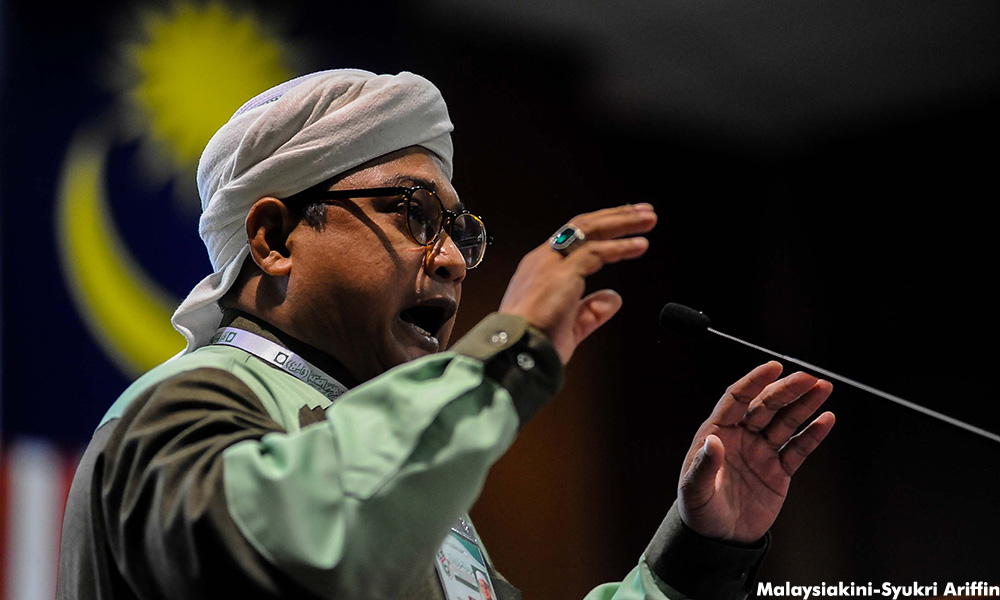 PAS information chief Nasrudin Hassan today clarified that party president Abdul Hadi Awang's stance against "foreign intervention" in the 1MDB affair does not mean PAS is against investigations on the troubled state firm.
Abdul Hadi had spoken out against the US Department of Justice (DOJ) which has filed a civil forfeiture suit aimed at seizing more than US$1 billion in assets believed acquired in the US using funds allegedly siphoned from 1MDB.
"PAS never agreed with the misappropriation, wrongdoing, corruption, money-laundering, usury, wastage, deception etc in the national economy, and this includes issues related with 1MDB. This is against Islam which PAS champions.
"Thus, PAS has since the start stressed that a Royal Commission of Inquiry must be formed to independently and transparently investigate alleged wrongdoing linked to 1MDB," he said in a statement.
He stressed that investigations must be done domestically so as to not open the doors to foreign meddling.
"If they probe whatever is linked to their domestic affairs, then let them (but) there is no need someone from our country to open doors to allow the US in because the US is not to be trusted. The US acts like the world's police," he said.
The court, however, found that their alleged offence under the Penal Code is not a security offence and ordered their release pending trial.
The items were allegedly purchased by 1MDB-linked individual Jho Low, but the Penangite has said the claims were baseless.
Minister in the Prime Minister's Department Abdul Rahman Dahlan last year said MO1 refers to Prime Minister Najib Abdul Razak but stressed the PM is not the subject of the lawsuit.
The latest filing also notes luxury property and other assets bought by Najib's stepson Riza Aziz, which was allegedly made using 1MDB funds.
The DOJ also alleged that the US$681 million Najib said he received from as political donation from the Saudi royal family originated from 1MDB.