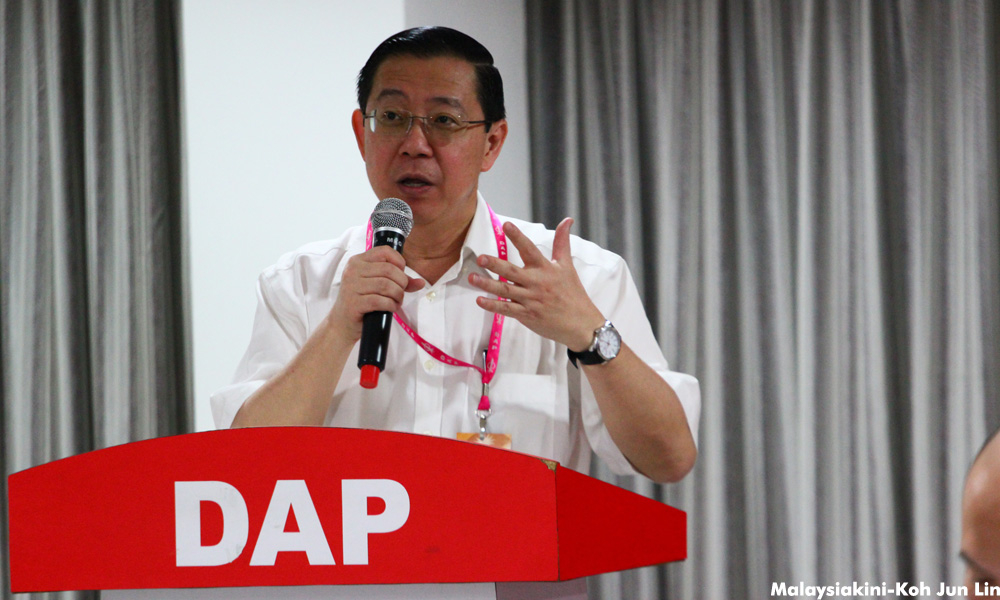 In a less than inspiring comment about the state of the federal opposition, DAP secretary-general Lim Guan Eng said he, too, is worried that Pakatan Harapan has yet to get their act together.
However, he, immediately reassured that if given time, they will be ready for the next general election.
"I am worried...But if you can recall in 2008, we were less ready yet we won five states.
"This round we're not looking at 2008 tsunami, we're looking at a Malaysian tsunami," Lim said at an event in Kuala Lumpur today.
He was responding to a question from the event moderator, who asked about worries that the opposition is yet unprepared despite general election expected months away.
Riding on a wave of support from urban and semi-urban voters, the opposition made significant gains in 2008, winning control of Penang, Selangor, Perak, Kedah, besides retaining Kelantan.
The pact of PKR, DAP and PAS also won 82 parliamentary seats, denying BN two-thirds majority in the lower house.
Perak was, however, recaptured by BN in 2009 when three Pakatan Rakyat assemblypersons defected.
In 2013, Pakatan's grip on the states it held further weakened, with the coalition losing Kedah while Perak remained under BN. The coalition, however, increase its parliamentary representation to 89.
Much has changed since then. PAS is no longer working with PKR and DAP, and are expected to be a third force in the next general election.
If this is the case, the opposition's grip on Selangor will be on the rocks, as PAS has a significant presence in the state and could prove a stumbling block to the new opposition pact Pakatan Harapan.
The split in the opposition could also cost PAS its stronghold of Kelantan, where BN is poised to capitalise on the Islamist party's battle against its splinter party and Harapan member, Parti Amanah Negara.
Squabbles with PAS aside, Harapan itself is yet to forum consensus on various issues including role former premier Dr Mahathir Mohamad and his Umno-offshoot Parti Pribumi Bersatu Malaysia would play in the coalition.
Harapan has said it aims to finalise its leadership structure after Hari Raya Aidilfitri, which fell on June 25, but coalition insiders told Malaysiakini on Friday that no date has been set for a meeting yet.- Mkini