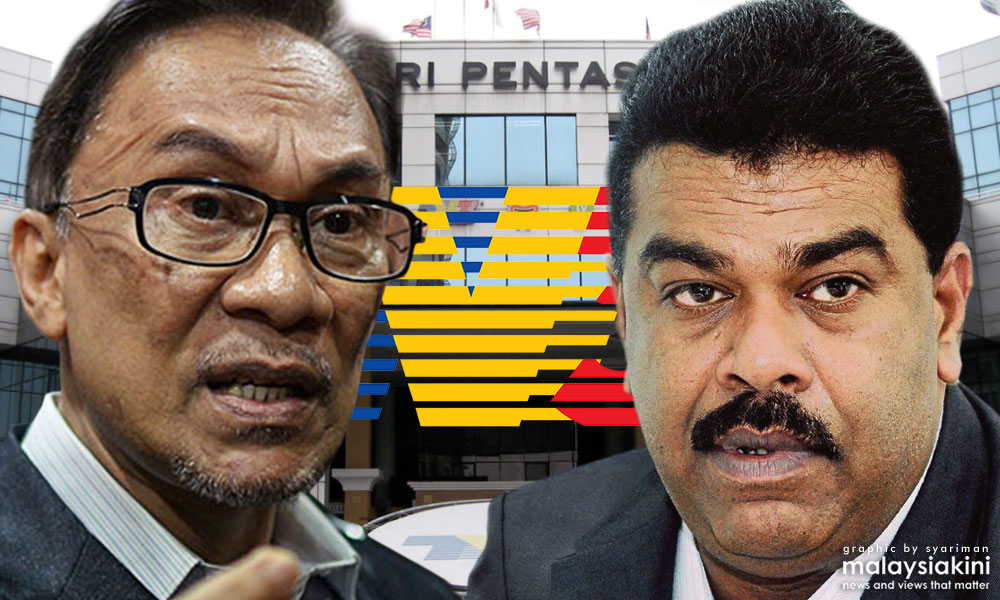 Sistem Televisyen (M) Bhd group managing editor Mohd Ashraf Abdullah today testified at the High Court in Kuala Lumpur that the television station is standing by its 2013 broadcast linking former opposition leader Anwar Ibrahim, as the "dalang" (puppet master), to the Lahad Datu incursion, which was aired on March 2, the same year.
This is despite Utusan Malaysia, on which the news broadcast was reportedly based on, had already retracted and expressed regret to Anwar last October, when settling the suit which was also filed against the newspaper.
Ashraf, who took the stand as the third witness for the defence, pointed to the consent judgment drawn up between Anwar and Utusan when cross-examined by Anwar's lawyer S Ambiga.
Ambiga
:
Utusan Malaysia
is not standing by its report anymore but you do?
Ambiga
: Do you take responsibility for what TV3 had broadcast regardless of the
Utusan
's retraction?
Ambiga
: Based on the consent judgment, did you not consider withdrawing the report?
Ashraf
:
Utusan Malaysia
's action has no effect on us. Our position remains the same. We still maintain our position that the
Utusan
article was verified and it was the truth (then).
Ambiga
:
Utusan
's article is false as it misrepresents what the three sources of the reports had reported.
The three sources are based on Reuters, Manila Post and Philippine Inquirer.
-Mkini