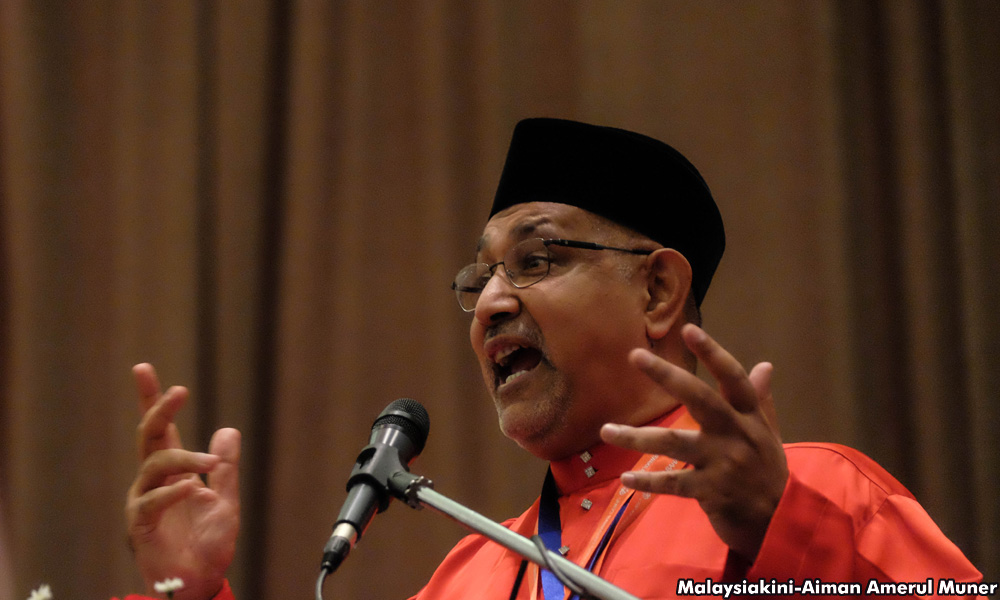 An Umno leader has denied allegations of interference in Registrar of Societies' (ROS) affairs, saying they had once faced the brunt of ROS' wrath themselves.
"Why would Umno want to influence ROS? Previously, Umno was once deregistered (by ROS) and had to be set up again.
"Today, DAP also needs to hold a re-election, so what are they afraid of?" said Cheras Umno chief Syed Ali Alhabshee.
Speaking at a press conference, he said DAP should emulate Umno, which has held re-elections when directed by ROS.
"They have to accept ROS' call … just like Umno had done before," he said.
"If you are afraid of the waves, don't build your house by the sea.
"(DAP parliamentary leader) Lim Kit Siang is only clever to talk, but when he is slapped in the face, he tries to say all kinds of things," said Syed Ali.
He was responding to DAP's allegations of political interference in the ROS' sudden call for the party to hold a new election.
DAP leaders have harboured suspicions of such a move when Prime Minister Najib Abdul Razak's
press secretary
Tengku Sariffuddin Tengku Ahmad raised questions on the party's status on Jun 27.
This week, DAP's Kulai MP Teo Nie Ching questioned Deputy Prime Minister Ahmad Zahid Hamidi's planned
meeting
with ROS over DAP.
Umno was deregistered in 1987 following irregularities in its party elections, and then Umno president Dr Mahathir Mohamad registered Umno Baru in 1989.- Mkini