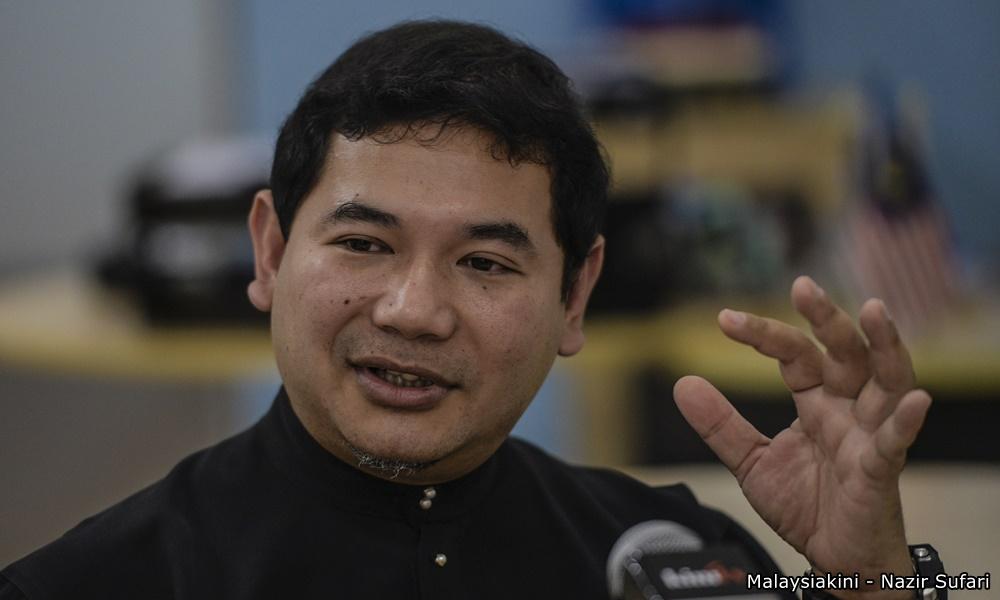 PKR's Pandan MP Rafizi Ramli is worried that all these foreign investments from China are just "magic tricks" meant to placate the rakyat who are dissatisfied with the country's state of the economy.
He also believes that the rakyat might end up being the ones financing projects which were supposed to be financed by foreign investment from China.
"The risk of all types of foreign investment from China which were announced by Prime Minister Najib Abdul Razak is that it will actually be paid for by the rakyat, and not entirely by foreign investment as announced," Rafizi said in a statement today.
Even though these investments are announced as foreign investments, he questioned whether the funds injected into these projects by foreign investors would be taken from local sources.
For example, Rafizi said that foreign investment had been used as an excuse to sell former 1MDB firm Edra Energy to a company from China.
But now, that company is saying it wanted to recover RM5 billion of the RM9.83 billion it paid 1MDB for Edra by putting up the energy firm up for an initial public offering (IPO) on the Bursa Kuala Lumpur.
"If these shares were bought by other foreign investors, then it remains as foreign investment.
"But if a majority of the shares are bought by the Employees' Provident Fund (EPF), Retirement Fund Inc (KWAP), the Lembaga Tabung Haji, Permodalan Nasional Bhd (PNB), Perkeso (Socso) and other public trusts, it is the same as giving RM5 billion of the rakyat's money to a China company to bring back to China," he claimed.
The same thing could happen to all the other investments from China as announced by Najib, he said, from the development of Bandar Malaysia to the East Coast Rail Link (ECRL).
He is not surprised that Minister in the Prime Minister's Department Abdul Rahman Dahlan does not want to accept his debate challenge on Edra, he said.
However, he again questioned Abdul Rahman, who is the minister in charge of the Economic Planning Unit (EPU).
"If it is true that all these foreign investments channelled money into the country, then why is the ringgit value still so low?" he asked.
Logically, he said, foreign investors will bring in funds in their currency to be changed into ringgit when they invest in Malaysia, which should, in turn, increase the demand on the ringgit as well as its value.
Instead, Rafizi said, despite the purported billions of foreign investments from China, it still does not have any significant effect on the value of the ringgit.
"Is this because in the end, the money used to fund these projects handed over to China companies actually come from Malaysians, just like what is going to happen to Edra's listing?" he asked.