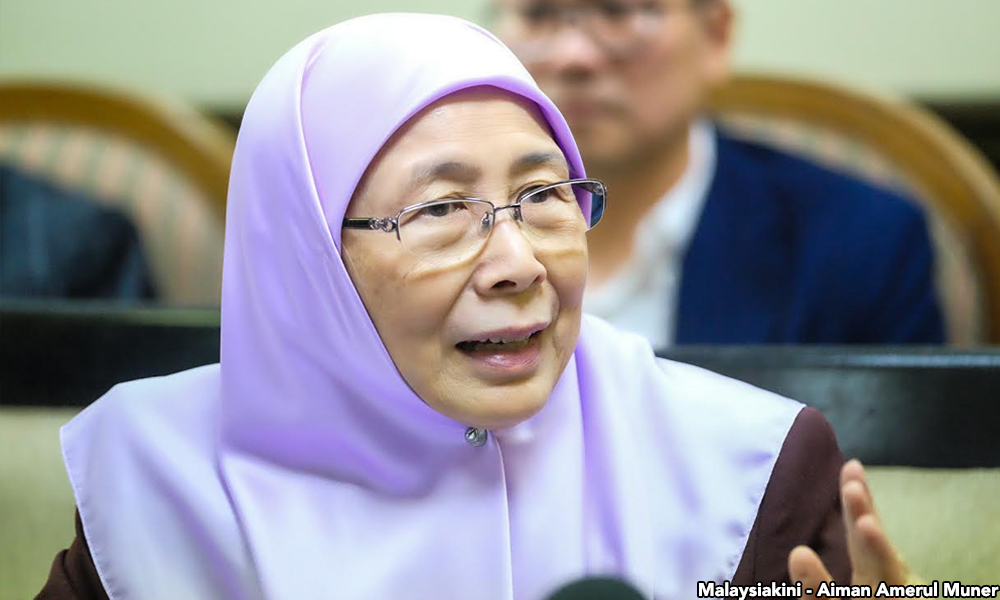 Pakatan Harapan may seek a repeal of the Tourism Tax Act 2017 if it were to capture Putrajaya in the 14th general election.
PKR president Wan Azizah Wan Ismail said she will raise this at the coming presidential council meeting.
"At the next Harapan presidential council (meeting), I will propose that the Tourism Tax Act be abolished should Harapan form the federal government after the 14th general election.
"I will also propose that Harapan study the various steps that need to be taken to strengthen the tourism industry, including by proposing a new draft bill that is not only just for the tourism industry and the general public, but also fair and transparent in the distribution of funds collected to the respective states," she said in a statement today.
Wan Azizah said PKR rejects the law, which would see consumers paying an extra RM2.50 to RM20 per hotel room per night in taxes, in its current form.
She also criticised the government for bulldozing the enactment of the law.
"The Tourism Tax Act 2017 which was hastily passed in Parliament at 4.57am on April 6 after a 3.5-hour debate has shown yet again that Putrajaya has failed to craft policies sensitive to the economic reality faced by the people today," she said.
Wan Azizah said the ensuing chaos, including objections from the Sarawak government, showed that there was no thorough coordination and planning.
"Incidents that occurred surrounding the announcement of the Tourism Tax Act 2017 enforcement must serve as a cautionary tale for both the tourism minister and Putrajaya.
"All bills should be given sufficient time for an effective consultation and engagement process with respective stakeholders and must go through a proper parliamentary committee instead of being hastily debated and passed as it was in the early hours of April 6," she said. - Mkini