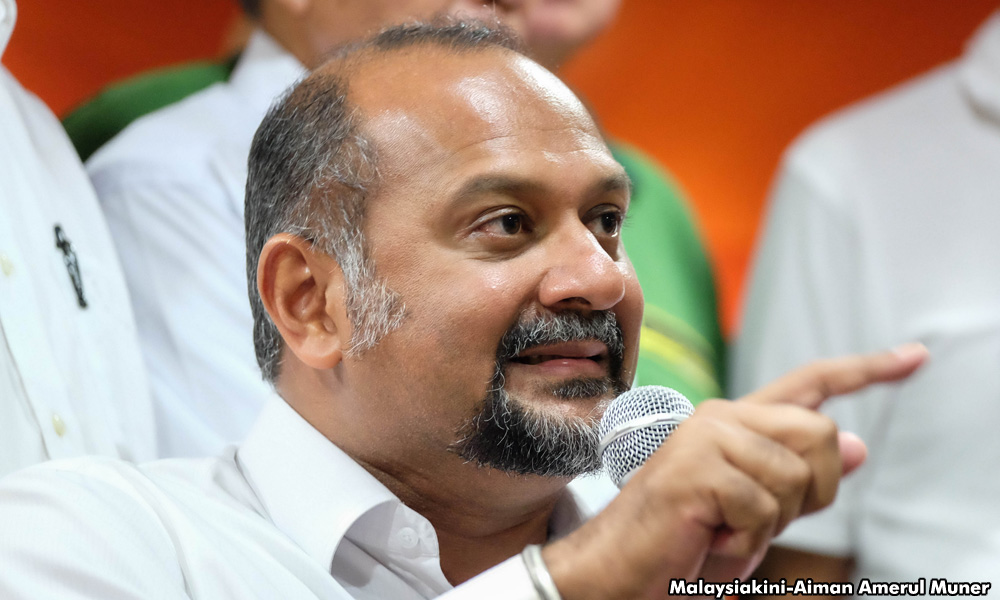 The attorney-general (AG) has been asked to explain why Malaysia's 1MDB investigations have yet to yield results, when Singapore has already sent someone to jail in a related case.
"Other countries have not only completed their probe but also completed the trial process.
"Those responsible are already serving sentence. But here we are yet to begin.
"This certainly does not reflect well on our attorney-general. He must explain," said Puchong MP Gobind Singh Deo in a statement today.
He cited former BSI Singapore wealth planner Yeo Jiawei, who was sentenced to
54 months
jail after he pleaded guilty to money laundering and cheating charges linked to 1MDB on Wednesday.
Yeo, 34, pleaded guilty to the charges, with eight other charges taken into consideration by the Singapore court.
He is already serving a 30-month jail sentence after being convicted on four charges of witnesses tampering earlier.
In contrast, AG Mohamed Apandi Ali has maintained Malaysian authorities
have not found
any wrongdoing in connection to the debt-ridden Finance Ministry sovereign fund.
He was responding to the United States Department of Justice's (DOJ) latest civil
forfeiture filing
this year after launching its suits last year in attempts to seize assets it claims is part of the laundering of
allegedly embezzled
1MDB funds.
'Country's credibility at stake'
Gobind said Apandi has to explain to the public reasons for Malaysia's delays in the case and reveal the present status.
"He must explain why no action has been taken here in Malaysia as yet.
"He should also state in no uncertain terms what has become of these investigations and when it is we can hope to see action, if any, taken here in the matter," he said.
Further delays, said Gobind, will cause the country to lose credibility in the eyes of the world.
"Action taken in 1MDB related cases across the world puts the Malaysian criminal justice system in question.
"Cases like these impact upon financial markets. Investor confidence in Malaysia may be eroded if cases like these are not dealt with efficiently and in good time," he said.
Apart from Singapore, cases linked to 1MDB are being undertaken in numerous countries including the US,
Switzerland
and
Luxembourg
.- Mkini