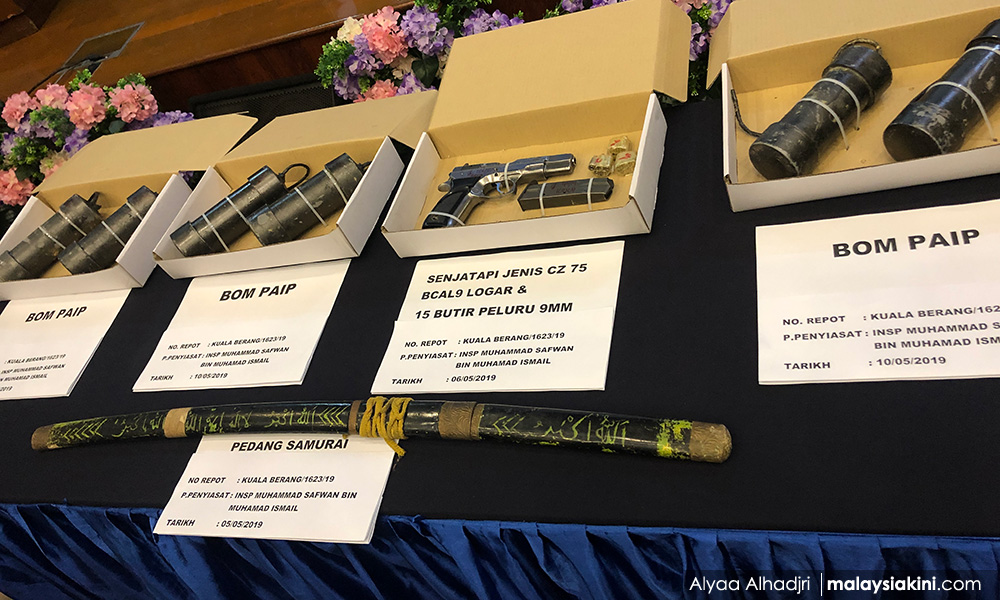 ADUN SPEAKS
| Four men linked to an Islamic State "wolf pack" cell
were arrested
this week, thanks to the vigilance of the Royal Malaysian Police force. We owe our police personnel a tremendous amount of thanks at the beginning of the Muslim holy month of Ramadan.
Bloodshed similar to that in Sri Lanka was thwarted. The four were plotting to attack non-Muslim places of worship and to assassinate several high profile individuals.
The men comprise a Malaysian leader, two Rohingyas and one Indonesian. Also seized were a CZ 75 pistol, 15 bullets and six explosive devices. One of the Rohingyas was a refugee from Myanmar. The Indonesian was a factory worker.
Malaysia has been an outspoken supporter of the Rohingya refugees, making fierce criticism of the Myanmar government's handling of the crisis. We had also sent aid to the refugee camps in Bangladesh and set up a field hospital there at the cost of millions of taxpayers' money. More than 100,000 Rohingyas had come to Malaysia as refugees, and more might be expected if the crisis is not resolved.
Malaysia is also a major employer of Indonesian workers, who seek to better their lives from poverty with the stable economy and higher wages of this country. Millions of legal and illegal workers are benefiting from our hospitality here. There was never any problem with them practising their faith as Islam is the official religion in this country. All employers are very understanding and obliging to allow them time and space to fulfil their religious duties.
It is heartbreaking to know that the Rohingya refugees and Indonesian workers are teaming up to wreak terror in this country, which has been so welcoming to them. They should have helped maintain peace and harmony by stopping the Malaysian ringleader and reported him to the police. This would have helped this country and their own cause tremendously.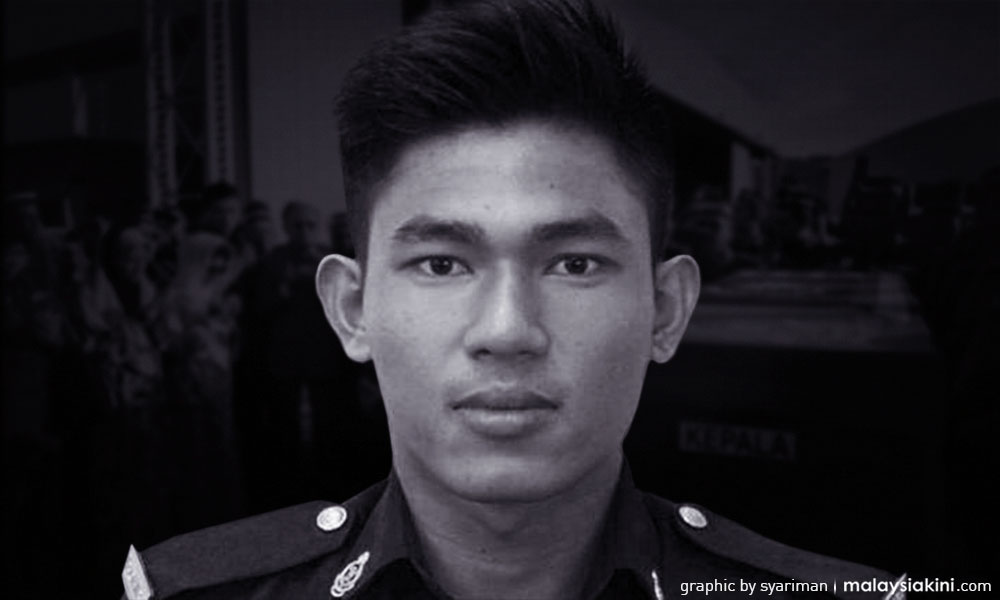 Instead, they hijacked the death of firefighter Muhammad Adib Mohd Kassim (photo) and plotted the attacks on the basis of seeking "revenge" for him, even though the injury appeared likely to be due to an accident caused by a fire engine. The inquest is still ongoing and massive bloodshed was planned to tear this country apart.
It is totally the opposite of the spirit and nature of Adib, who was to risk himself to rescue anybody in emergencies, regardless of race or religion. Nothing can be more ironic than to glorify our national hero with evil attacks, especially by misusing the name of religion. Adib would have been the first to be there to help the victims and condemn the terrorists, should he be alive today.
Unfortunately, three other members of the Islamic State "wolf pack" are still at large, including an Indonesian. Police are in the process of hunting them down. We have to thank the outstanding police force, the Counter-terrorism Division and the inspector-general of police again for foiling multiple IS terrorist attacks.
We need to be vigilant and need to screen all the refugees and foreign workers for terrorists, and the supporters or sympathisers of known terrorist groups such as the IS.
DR KO CHUNG SEN is the state assemblyperson for Kepayang, Perak. - Mkini