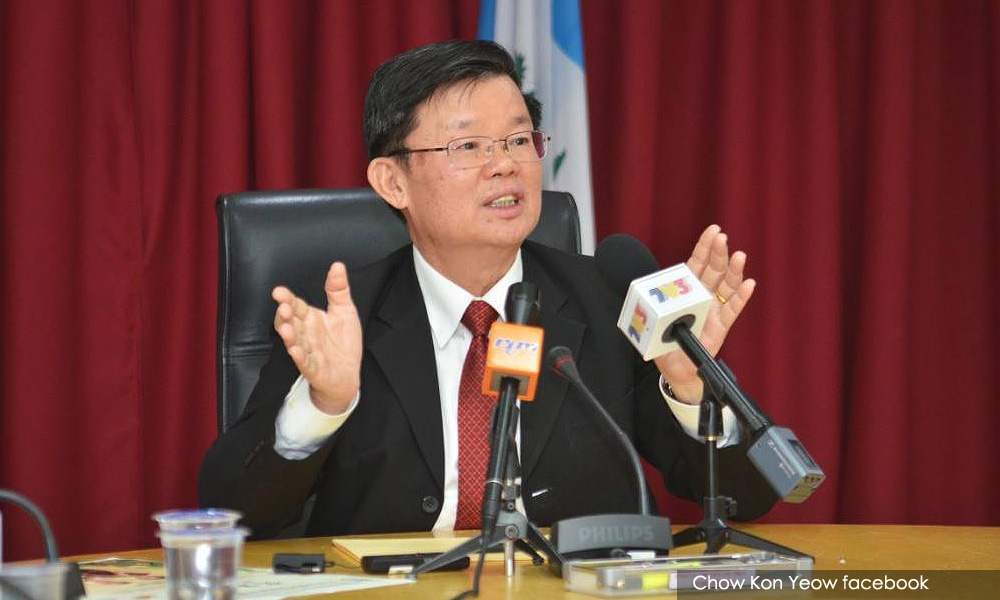 Chief Minister Chow Kon Yeow has criticised the MCA for trying to "recycle old news" about plant closures and relocation of production lines in Penang.
Chow said it was "most unfortunate" that MCA vice-president Tan Teik Cheng tried to "recycle old news and give them a spin" in his commentary on Penang's investment and the electronics and electrical industry, which was published in the English and Chinese media last week.
"I would like to refute his claims with facts and figures for the benefit of the community," Chow said in a statement today.
"I consider this as old news given that out of the 5,245 affected employees being mentioned in the statement, a total of 5,195 employees were impacted between September 2015 and June 2017. We did not witness any cases in 2018," Chow said.
"It is to note that most retrenched workers will find new job opportunities that are readily available because of ongoing investment," he added.
Chow was referring to Tan, who reportedly said that seven multinational electrical and electronics (E&E) factories have shut, resulting in 5,245 employees losing their jobs since 2015 to March this year.
Chow countered this saying that on average, new investments in Penang have created 10,000 jobs annually.
He said Penang houses more than 350 multinational companies, and the number is increasing yearly while the average foreign direct investment into Penang (mainly from the E&E sector) is about RM5 billion yearly.
"In addition, Penang's unemployment rate was only at 2.1 percent in 2017, the second lowest among the states. Malaysia's unemployment rate was 3.4 percent in 2017," Chow said.
Chow went on to say that Penang only experiences very "small-scale" headcount reductions by a few companies and that there is no plant closure.
He said the E&E business is cyclical, highly competitive and innovation-based.
It is common for E&E companies to have continuous reorganisation and rationalisation, he added.
"In 2018, we saw many corporates had reserved their investment decision as they took the 'wait and see' approach on the United States-China trade war development," Chow said.
"In the near-term, the outlook of the global E&E industry could remain cloudy as the tensed relationship between the world two super powers dampened the global trade and consumer sentiments.
" However, Penang could benefit in the mid to long run due to corporates' strategy in diversifying their investment destination," Chow added.
Chow said Penang is now working with several serious potential investors.
He added, the state government wants to focus on high-quality investment that creates high-value jobs and suit our industry profile.
"We are not keen on pursuing low-quality investment which may bring in huge investment amount but requires low technology and massive labour workforce," Chow said.
"Penang is the powerhouse that drives the E&E sector in Malaysia, no doubt.
" In 2018, the E&E sector represented 38% of Malaysia's total export, amounting to RM380 billion (up 11% year-on-year) and created a trade surplus of RM119 billion.
"This shows how important Penang is to the economy of Malaysia," he stressed. - Mkini