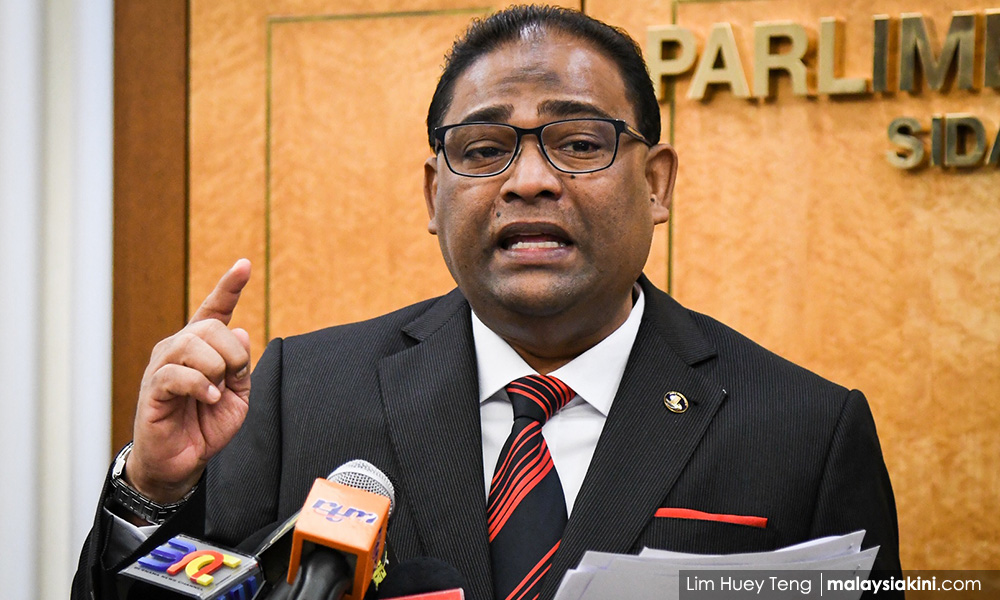 PARLIAMENT
| A BN lawmaker has slammed the Pakatan Harapan government for allegedly being afraid of setting up a Royal Commission of Inquiry (RCI) to determine the financial status of Lembaga Tabung Haji.
Abdul Azeez Abdul Rahim (BN-Baling), who is also former Tabung Haji chairperson, said Minister in the Prime Minister's Department Mujahid Yusof Rawa was merely providing a political answer, instead of facts, regarding Tabung Haji.
"The minister dares not to conduct an RCI or (ask the) parliamentary Public Accounts Committee (PAC) to look into the matter, the minister is afraid," said Azeez.
"Let me answer (on your behalf), I can help as I know (about Tabung Haji)," he said.
Azeez requested permission from the House to ask additional questions after Mujahid said the new government inherited manipulative and creative accounting in Tabung Haji from the previous government.
His request, however, was ignored by Dewan Rakyat speaker Mohamad Ariff Md Yusof.
Mujahid had earlier shot down a request to set up an RCI into Tabung Haji, saying that the people were not anxious about how the pilgrimage fund is managed.
"From the information we received, the people on the ground do not feel anxiety, only the opposition.
"We have facts. Those who manipulate (the accounts of Tabung Haji) are not the government of the day, we inherited all these from the previous government," he said.
He was responding to Annuar Musa (BN-Ketereh), who claimed the public was worried about Tabung Haji as there was a trend of manipulative and creative accounting being used in the pilgrim fund.