The 15th general election will be called by next year, according to Umno deputy president Mohamad Hasan.
"Don't worry, this is a half-term government, not a one-term government. It will not last.
"I am confident Pakatan Harapan won't last long. I expect the election would be called between May to December next year," he said when officiating the Sepang Umno division meeting this evening.
Mohamad attributed this to the political situation in Harapan as well as what he claimed will be Prime Minister Dr Mahathir Mohamad's refusal to hand over power to PKR president Anwar Ibrahim.
While not naming them, he referred to Mahathir as "atok" (grandfather) and Anwar as "abang" (brother).
"In the current situation and knowing atok, he will not hand over to our abang. He will not do it. I am confident and believe he won't hand over."
Mohamad said he believes Mahathir will call for a snap election once the situation becomes unsettled.
"When he does not get it (hand over), our abang will go to the streets again. He'll be at Padang Merdeka in Kuala Lumpur every week," he said.
Mat Hasan: Zahid's return will kill gossip pitting Umno leaders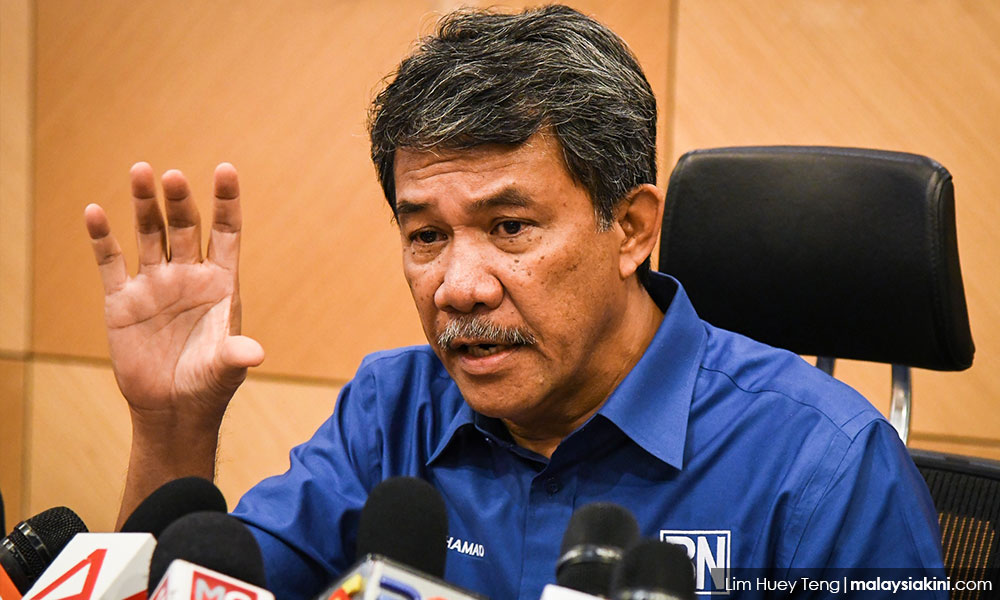 Mohamad Hasan, who had been acting as Umno president while Ahmad Zahid Hamidi was on leave, said the Bagan Datuk MP's decision to resume his duties as the party's top leader will help to end gossip that seeks to split the Umno leadership.
"It's good that he has decided to return as there has been a lot of gossips and that is not good.
"Alhamdulillah that he wants to resume his duties. It will kill made-up gossips aimed at pitting our leaders," he told a press conference after officiating the Sepang Umno divisional meeting today.
Earlier today, Zahid
announced
that he was resuming duties as the Umno president after going on garden leave for six months.
Zahid went on leave in December last year amid pressure for him to step aside after opponents criticised him for allegedly failing to provide direction to the party.
His opponents from within Umno had criticised him for what they claimed was a lack of direction.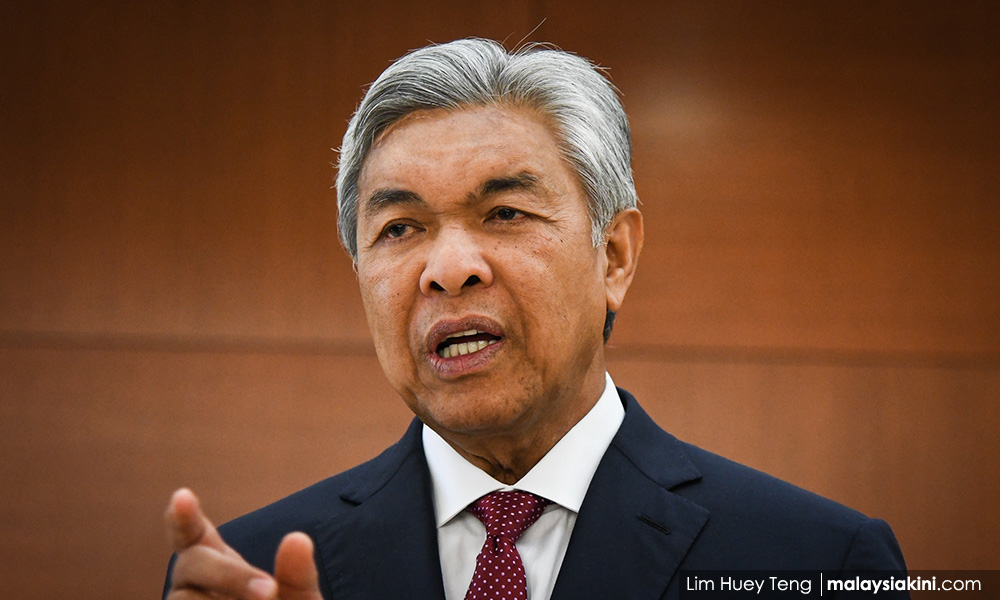 Zahid (photo) also presided over an exodus of lawmakers from the party, with threats of further defection if he did not step aside.
Throughout his time as acting Umno president, Mohamad had struck a diplomatic stance on Zahid but his supporters had been critical.
Last month, Tebrau Umno Maulizan Bujang said
criticised talks
about Zahid returning as the Umno president.
"It is true some supporters have not returned to Umno as there are still those who think that Umno has not truly changed due to support for leaders who face various abuse of power and corruption charges.
"But with Zahid's teasing, which does not benefit the party, it is hard to create a perception that Umno has truly changed," he said. Zahid is currently facing 87 graft charges.
Former Umno Youth chief Khairy Jamaluddin (
above
), just hours before Zahid announced his return, had pointed out that Mohamad's brief tenure as acting president saw the party winning three by-elections, namely in
Cameron Highlands
,
Semenyih
and
Rantau
.
A proposal to expel Umno members convicted of corruption and have exhausted all appeals had also created unhappiness, particularly among supporters of Zahid and former Umno president Najib Abdul Razak (below) who is facing 42 graft-related charges.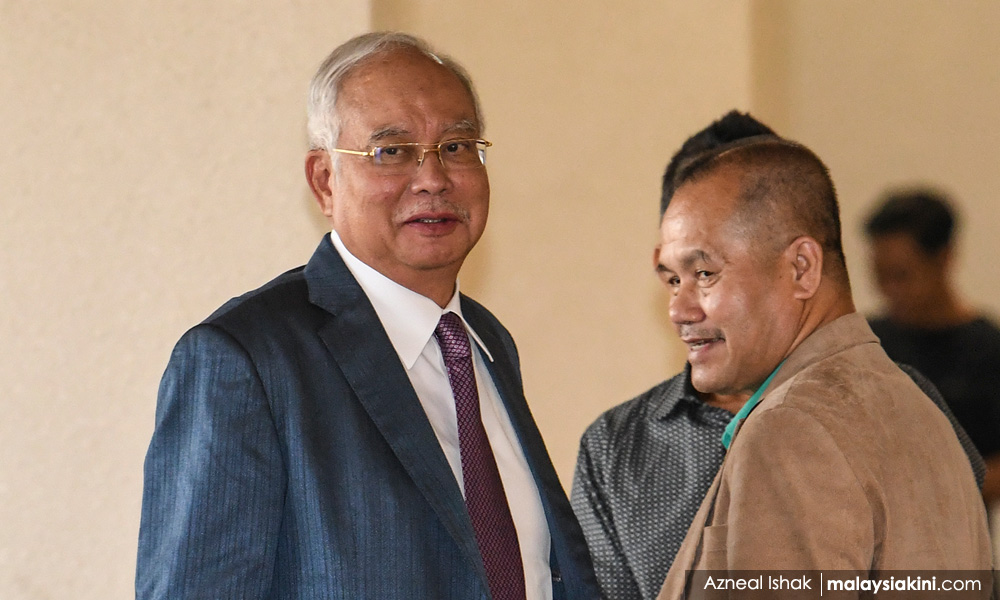 Mohamad later said the move was aimed to improve the party and not an attempt to oust any leader.
However, he said the amendment was not necessary as the Registrar of Societies (ROS) already
bars convicts
from being office-bearers.
Mohamad, speaking to journalists today, said Zahid's return would see them working together to strategise for the next general election.
"We can continue with the agenda to strengthen the party and to restructure it in order to face the 15th general election," he said.
Mohamad added that the return of Zahid will not hamper reform efforts.
"What I have been doing as acting president is based on consensus and cooperation from the Umno supreme council.
"I've not been doing anything differently. There is also no issue that I've been doing something different to make it difficult for Zahid to return.
"I welcome his return," he said.
– M'kini