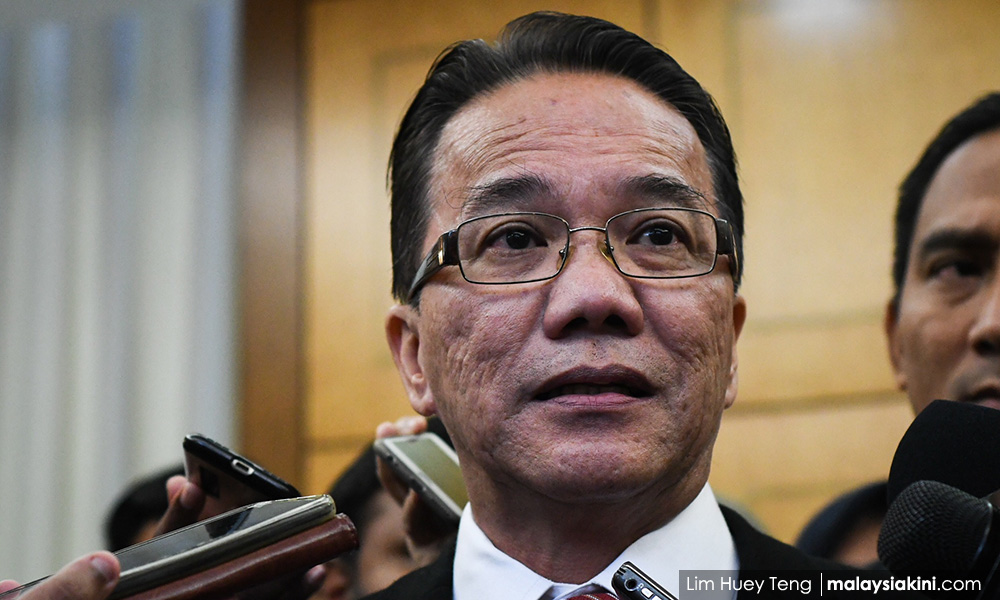 PARLIAMENT
| Lawmakers who provide false information when declaring their assets could face up to three years of imprisonment under a motion tabled by the government today.
Minister in the Prime Minister's Department Liew Vui Keong (photo, above) said when tabling this motion that the motion would compel lawmakers to declare their assets to the MACC.
The motion was tabled under Order 27(3) of the Standing Orders of the Dewan Rakyat.
Liew said MPs found to provide false declaration would be subjected to Section 199 of the Penal Code, punishable under Section 193 of the Penal Code, which provides for a maximum three-year jail sentence upon conviction and fine.
Section 199
deals with persons, including public servants, who knowingly declare statements known to be false.
"The government is aware that we do not have a law to make it compulsory for lawmakers (to declare their assets). So, (a parliamentary) motion is the best way to do it.
"Since this will be a (parliamentary) ruling, then the MP who does not declare his or her asset will be referred to the Right and Privileges Committee," Liew said.
The minister added that it will be an offence under Section 3 of the Statutory Declarations Act 1960 and Section 199 of the Penal Code if an MP provides false information.
The motion requires MPs to declare their assets to the MACC within three months from the date it is approved.
It adds that the assets declared will be published on the MACC website.
Liew said the government war on graft is not only limited to prevention and punishment, stressing that it must "not only be done but seen to be done".
As such, he said all MPs who are in government have already declared their assets and therefore it should now be expanded to all MPs, including those in the opposition.
The declaration will apply to all MPs, their spouses as well as children aged 21 and their trustees as well, Liew added.- Mkini