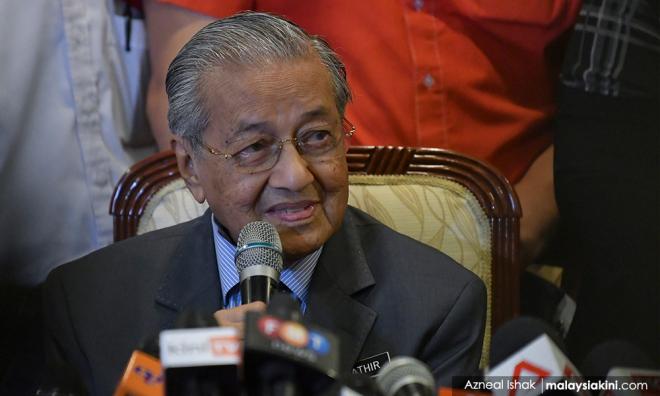 Prime Minister Dr Mahathir Mohamad has denied opposition leader Ismail Sabri Yaakob's
allegation
that Budget 2020 had ignored Kelantan and Terengganu.
Instead, Mahathir said it was the previous BN administration that had neglected the two states.
"We didn't forget. We allocated money for Kelantan. During their time, Kelantan was denied oil royalty. We paid.
"We paid for (the state government's) debts. (BN) didn't. We had to pay," he told reporters at the Malaysian International Trade and Exhibition Centre in Kuala Lumpur today.
Ismail had complained, likening Budget 2020 to a "capitalist budget", citing how funds allocated for the two states were disproportionate compared to Sabah, Sarawak, Kedah and Perlis.
As for allegations that the federal government had denied oil royalty payments to Kelantan, Finance Minister Lim Guan Eng said the money was paid last month.
Kelantan Menteri Besar Ahmad Yakob today confirmed that payment of RM15.75 million was received on Sept 18, but argued that it was "
wang ehsan
" (goodwill payment) and not "oil royalty".
The previous BN administration's practice was to channel the goodwill payments for Kelantan to a federal government-controlled entity.
The Pakatan Harapan administration has ceased this practice and channels the money directly to the state government. -Mkini