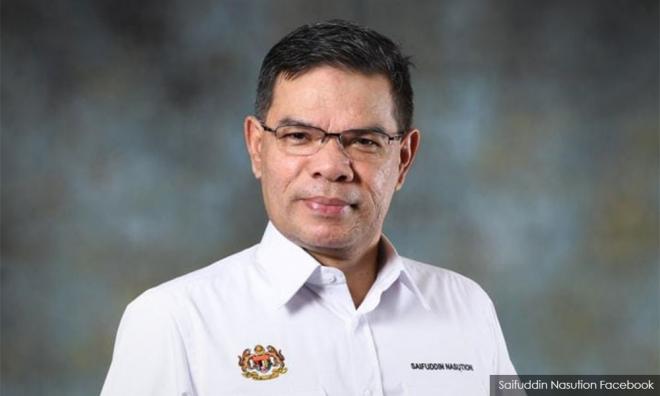 Domestic Trade and Consumer Affairs Minister Saifuddin Nasution Ismail maintains that targeted fuel subsidies will benefit those in the B40 group.
This came in response to a remark by the prime minister's economic adviser, Muhammed Abdul Khalid, that the programme would not help
a third
of poor households as they did not own cars or motorcycles.
In a statement yesterday, Saifuddin explained that his ministry had taken statistics into account when designing the targeted fuel subsidy
programme
.
Unlike the previous blanket subsidy programme, he contended that the new method would ensure that help went to those who truly needed it.
"The target fuel subsidy programme prevents leakages by saving transport subsidy allocations from being given to petrol smugglers, foreign nationals and the T20 group who use vehicles that have greater engine capacity.
"This is while those from the B40 and M40 are protected through a more targeted method of allocating fuel subsidies," he said on his official Facebook page.
T20, M40 and B40 are household income classifications that represent the top 20, middle 40 and bottom 40 income earning households.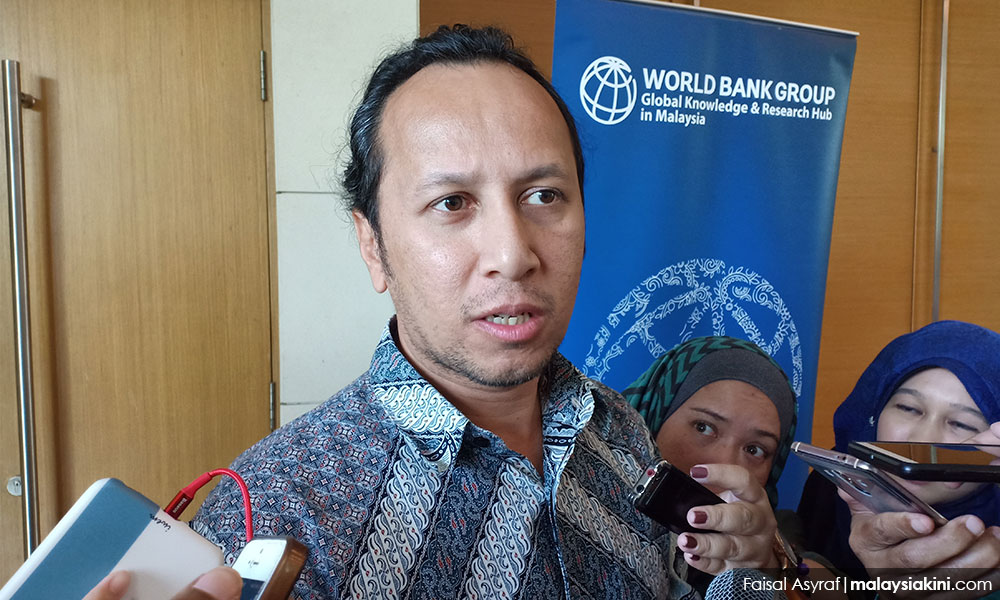 Speaking at a UN summit earlier this week, Muhammed (photo) advised against spending public funds on fuel subsidies, buying over highways and abolishing tolls.
He pointed to the Household Income and Expenditure Survey 2016, which showed that 33.2 percent (922,557) of the 2.78 million B40 households do not own a car while 30.1 percent (836,416) do not own a motorcycle.
The targeted fuel subsidy programme will take effect in Peninsular Malaysia beginning Jan 1 next year.
Qualified vehicle owners who are receiving Bantuan Sara Hidup (BSH) welfare payments will be given RM30 per car and RM12 per motorcycle for RON95 fuel each month. Those who own both a car and motorcycle will receive RM30 each month.
Cars need to be 1,600cc and below while motorcycles need to be 150cc and below to qualify for the payments.
BSH recipients with higher horsepower vehicles will also qualify if their cars are 10 years old or older, and motorcycles are seven years old or older.
Those not receiving BSH will be able to obtain a fuel card, which allows them to purchase 100 litres of RON95 fuel at an RM0.30 per litre subsidy.
Saifuddin also said he concurred with Muhammed that more funding ought to be allocated for improving public transport in rural areas.
The minister hoped that savings from the RM2.2 billion targeted fuel subsidy programme would help fund such projects.
"I agree with Muhammad's view that public transport in rural areas should be given more attention.
"I hope a portion of savings from the programme will be used to improve and provide public transport in rural and semi-urban areas, so that all segments of society will be able to benefit from the government's transport subsidy programme," he said. - Mkini