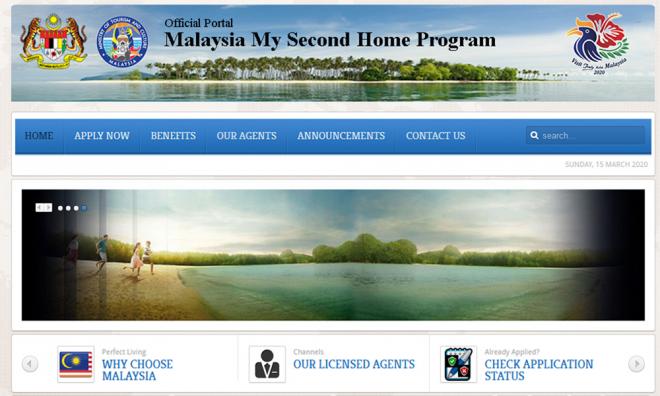 They might hold a Malaysia My Second Home (MM2H) residency but for American couple "Sarah" and "John" (not their real names), they have considered Malaysia their only home since 2018.
However, ever since the movement control order (MCO) was implemented in Malaysia starting March 18 in an effort to combat the Covid-19 pandemic, they have been stuck outside of the country.
"Many of us have sold everything in our own country and made the move to Malaysia as our only home.
"So when they tell us you can go home, we tell them Malaysia is our home. We have no other home to go to.
"Everything we own is in our condominium in Malaysia," Sarah told Malaysiakini in a WhatsApp message. The couple has requested anonymity as they fear a backlash from the Malaysian community.
She and her husband were on vacation overseas when they heard that Malaysia was shutting down its borders.
Due to the time zones and layovers, she said they could not make the midnight deadline on March 18.
They were also informed by their MM2H agent that those with the MM2H residencies would not be allowed in during the MCO, she added.
As such, they decided to fly to neighbouring Thailand to wait out the first phase of the MCO.
However, the MCO has since been extended three times to May 12, and another extension is highly likely.
"We have been stranded since March 18 living in a hotel, thinking surely they will let us in soon. We now have come to truly grasp that we may be locked out for months.
"Our landlord expects us to continue to pay rent on a home we have not been in and cannot get to. We are paying rent and living expenses in Thailand," she said.
The MM2H programme is a government initiative under the Tourism Ministry launched in 2002 that aims to attract foreign expatriates to invest in Malaysia as a serious option for migration.
The MM2H residency is a renewable 10-year, multiple-entry visa that provides incentives for property purchases and education among others.
Sarah said there is a whole community of MM2H visa holders who are feeling "insecure" about the programme now.
"By locking us out, they are negatively impacting the programme.
"There have been many e-mails sent to (Tourism, Arts and Culture Minister) Nancy Shukri begging for her to recommend bringing us home to no avail […] and like more expatriates, we contribute mightily to the economy. We also carry private medical insurance," she said.
Malaysiakini has attempted to contact Nancy regarding this matter and is awaiting her response.
MM2H visa holders are not the only one facing problems getting back into the country under the MCO.
Nur Afiqah Rahmat, who is a Malaysian, said she and her boyfriend, British citizen Tony Watson (above), had been planning to register their marriage when the MCO was suddenly implemented. Watson, who has a resident visa, has been living in Malaysia since 2014.
Nur Afiqah, 32, had just quit her job in Doha, Qatar to marry Watson, 40, and the two of them were meant to fly back to Malaysia together on March 25.
However, they decided to make a stop in the UK so that she could meet Watson's parents. That was when the MCO was implemented on March 18.
"So I had to fly back without him. He is currently staying with his parents in his mum's bedroom. He can't come here and celebrate Hari Raya Aidilfitri with me and get married," she told Malaysiakini.
She said Watson has an apartment in Bangsar which he still needs to pay the mortgage for, though she added that, thankfully, the bank has deferred payments for six months due to the MCO.
Watson, she said, was also willing to bear the costs for his quarantine and other expenses.
"And I know a few expatriates who want to do the same too, as long as they can be back here where their home is," she said.
The MCO was first implemented on March 18 and has since been extended three times to May 12 in an attempt to break the transmission chain of Covid-19.
Prime Minister Muhyiddin Yassin had said he will not discount the possibility of yet another extension, well into the Hari Raya Aidilfitri celebrations. - Mkini