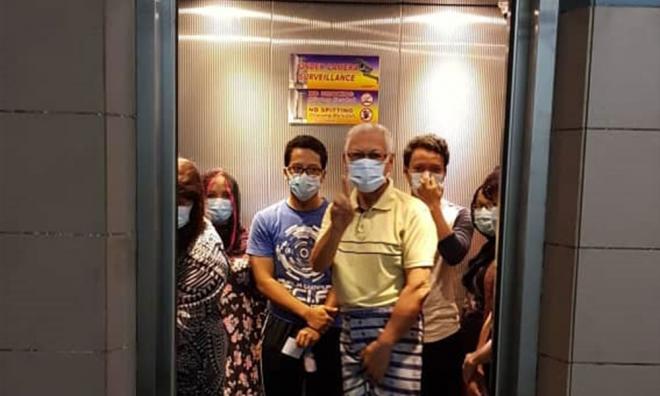 CORONAVIRUS
| It has been almost a month since Menara City One in Kuala Lumpur was placed under an enhanced movement control order (MCO) and residents fear that the latest round of tests done last night could instead spark a fresh wave of Covid-19 infections.
Several residents who spoke to Malaysiakini narrated a disorderly scene of little to no social distancing, particularly in three of four working lifts at Block A which goes from the 39th floor to the ground level.
Malaysiakini sighted several photographs and a video of the incident shared in the Menara City One residents' WhatsApp group and later on social media.
Residents were seen wearing face masks but standing almost shoulder to shoulder and later in large crowds standing in a long queue.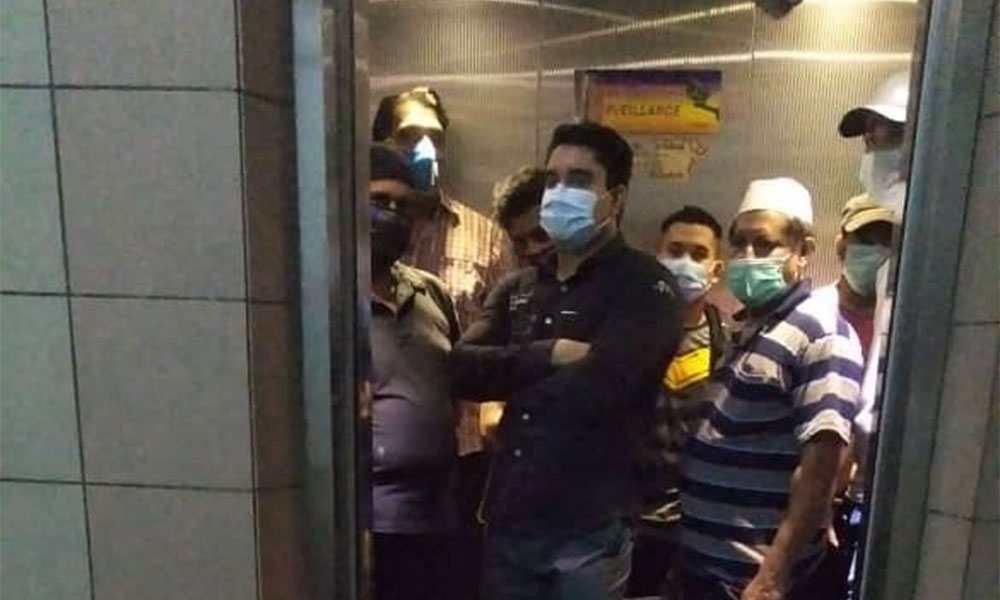 Menara City One condominium management corporation elected committee member Dr Nik Nur Eliza said the residents were upset as a similar situation had happened during a previous round of testing on April 8 and an agreement was reached on how to better manage the process.
"What happened last night previously happened on April 8.
"Residents were asked to come down altogether in large numbers at once," she told Malaysiakini.
"Old people, babies, children; everyone crowded together. We have been in lockdown for a month, and we are all desperate to go out soon.
"If authorities came knocking on doors, of course they (residents) are going to follow orders," said Eliza, who is also a resident of the condominium.
After April 8, Eliza said the Health Ministry team had agreed to stagger the testing procedure, one floor at a time.
"But I think what happened last night was they were really pressed for time," she noted.
Eliza said the tests conducted last night were the second round of throat swabs to be taken from all Block A residents, despite the Health Ministry team having taken an initial throat swab and performed a rapid test on residents.
The Menara City One condominium was placed under the enhanced MCO on March 30 after recording 17 Covid-19 positive cases, and there have been a total of 51 positive cases with no increase since April 21.
Eliza added that after the last 10 positive cases were recorded on April 21, the very next day, 40 individuals identified as their close contacts were taken out of the building for quarantine, further reducing the risk for remaining residents.
Given that all of the positive cases identified so far and their close contacts had been taken out of the area, Eliza said residents were upset with the decision to conduct further tests in a poorly managed manner.
"If there are concerns that the rapid blood test results were not conclusive enough, why didn't you do the second throat swab earlier?
"You are prolonging the suffering of residents here," she stressed.
Eliza's neighbour and Block A resident Joshua Lim told Malaysiakini they were first alerted at around 7.30pm yesterday to be on standby for arrival of Health Ministry staff to conduct Covid-19 tests.
"At 9.15pm, there were Health Ministry staff along with armed police personnel who went to every unit and knocked on our doors.
"They were all wearing full personal protective equipment (PPE) so I assumed there were also police officers because one of them was holding a gun," he said.
Lim said he was unsure whether to immediately go down given the long queues forming just to get into the elevators at every residential floor beginning from Level 7 - the lower floors being commercial units and parking spaces.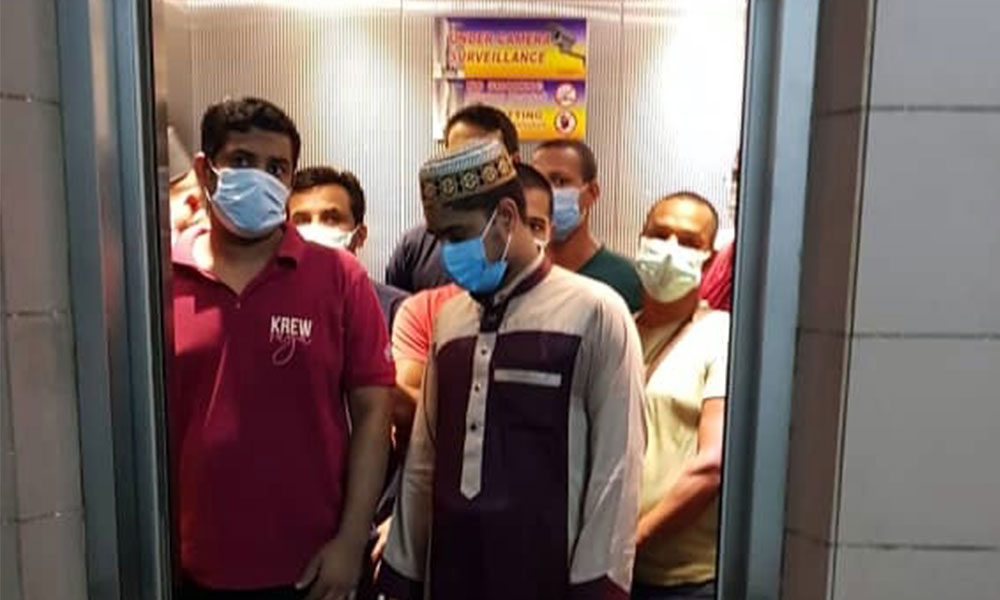 "Because of the lift issue, there were also older people in our residents' WhatsApp group who said they did not want to go down," he added.
At the ground level, Lim said the situation did not improve with similar long queues for registration and subsequent tests.
"Social distancing was impossible, it was too cramped. By the time we reached the front of the line, it has been more than one hour of being so close to everyone," he said, describing the whole situation as being poorly managed.
Lim, however, added that he had no intention to attack the Health Ministry's staff on duty, but rather urged for authorities to prevent a similar situation from happening again in other areas also under an enhanced MCO.
Malaysiakini understands that the Health Ministry will return to Menara City One today to perform a similar test on residents of its Block B units.
Defence Minister Ismail Sabri Yaakob, who is also the coordinating senior minister for security matters, previously said the Menara City One enhanced MCO - the third to be announced after two areas in Simpang Renggam, Johor, and seven villages in Hulu Langat, Selangor - would involve 3,200 residents in 502 residential units and 49 shops at the condominium.
Unlike enhanced MCO in other areas, businesses selling essential goods at the condominium complex has been allowed to remain open.
The order also does not state that residents are confined to their units but instead say they may not leave the complex. - Mkini