Gombak district police chief Arifai Tarawe has denied that a viral CCTV video depicting two individuals getting beaten up has any connections with the death of A Ganapathy, whose legs were amputated and later died after being detained by the police.
"There is a CCTV video going viral on social media which claims the victim being beaten up is the late Ganapathy, who passed away while receiving treatment at Selayang Hospital.
"I strongly deny these claims. Harsh action in line with the law will be taken against those who are irresponsible.
"The public is advised to stop spreading this video clip or relating it to Ganapathy's case, which is under investigation," Arifai (above) said in a statement today.
The video, which is 54 seconds long, depicts eight men surrounding two individuals crouched in a corner.
For most of the video, a man in a blue shirt was seen beating the two victims with what appears to be an orange rubber hose, as the other men observed and laughed. The incident appears to have taken place in what looks like a small office room.
A date stamp on the CCTV video suggests the incident occurred on Jan 28, 2021.
Arifai said the police are currently investigating the authenticity of the video clip as well as the location of the incident.
Forty-year-old Ganapathy was arrested on Feb 24 to facilitate an investigation into a sibling who was wanted by the police.
He was released on March 8 but was admitted to Selayang Hospital's intensive care unit.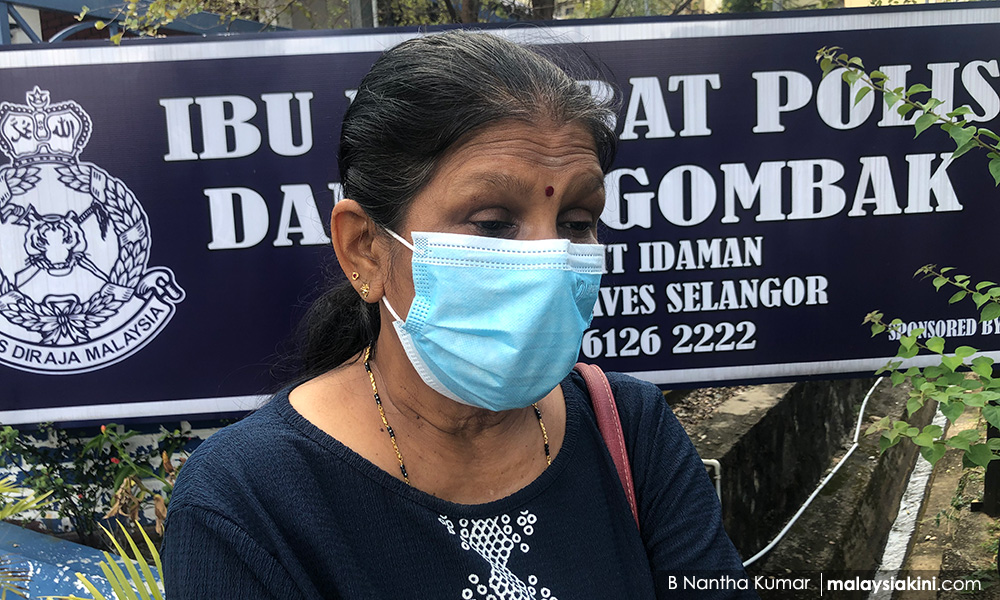 His 60-year-old mother, S Thanaletchumy, said her son told her that police had beaten him with a rubber hose.
While at the hospital, Ganapathy was confirmed to have kidney problems and his legs had to be amputated.
His family claimed Ganapathy's health deteriorated because of his stint in police custody, resulting in his leg being swollen and bruised as though he had been beaten.
Ganapathy had worked as a trader selling cow's milk and had two children aged five and seven years old.
Arifai had also earlier said the police are waiting for the autopsy results and will investigate the death.
He is expected to hold a press conference regarding the death of Ganapathy tomorrow. - Mkini