Putrajaya should amend the Federal Constitution to remove the home minister from helming the Police Force Commission (SPP) to avoid politicians interfering in police affairs, said G25.
The group comprising former senior civil servants called on the government to amend Clause (3)(a) of Article 140 of the Constitution to remove the provision designating the home minister as the chairperson of the SPP.
"The chairperson should be appointed from amongst independent persons such as a retired judge who knows about the law and who commands public respect and admiration for his intelligence, honesty, and integrity.
"No politician or politically connected person should be appointed to the post in order to avoid compromising the integrity and independence of the commission," the group said.
This came after the newly retired former inspector-general of police (IGP) Abdul Hamid Bador openly criticised Home Minister Hamzah Zainudin for allegedly interfering in the police force.
Hamid said the SPP under Hamzah's leadership still has many pending investigations on police officers who were suspended for alleged misconduct.
The former IGP, whose last day was today, said the commission should be led by a disinterested party such as a former chief justice.
Hamid revealed a serious issue, said G25, which would give rise to a negative perception about political favouritism in the appointment of top police officers.
"It's disturbing to hear from the police chief himself that outside forces can use their ministerial contacts to influence police decisions. We are also concerned whether these political cronies and their police contacts are linked to the underworld," the group added.
Citing the revelation by Hamid and the recent alleged death in custody of A Ganapathy, G25 also repeated its call for the government to establish the Independent Police Complaints and Misconduct Commission (IPCMC).
The group expressed its disappointment with Enforcement Agency Integrity Commission (EAIC) chairperson Mohd Sidek Hassan for saying publicly that it is not necessary to have the IPCMC.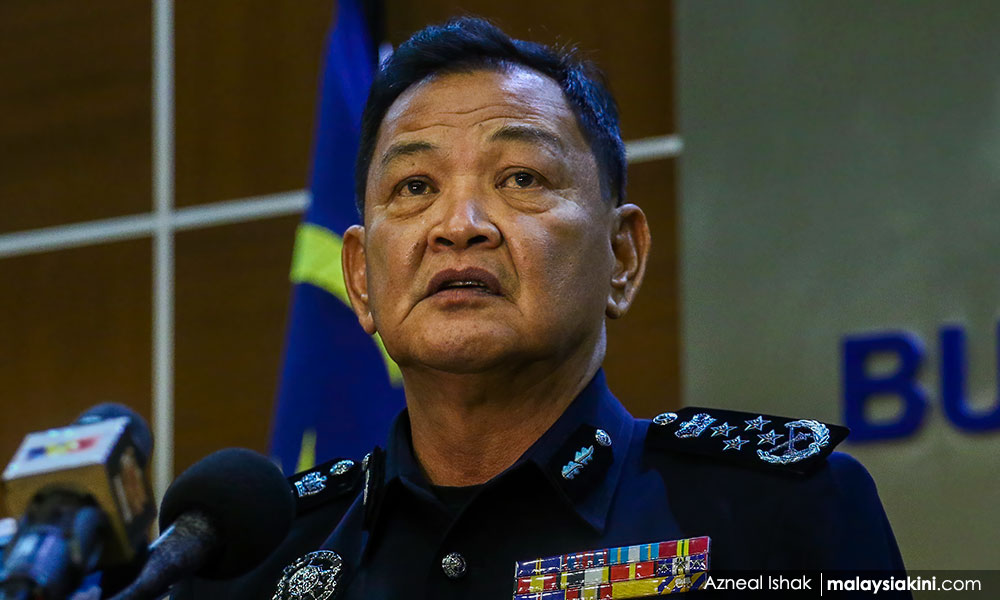 "He (Sidek) said the police should be left on its own to inculcate a new culture of integrity and honesty among its rank and file. He believes this is sufficient and there is no need for an independent body like the IPCMC as police misbehaviour is an internal matter.
"We hope our government will abort the proposal to establish the Independent Police Conduct Commission (IPCC)," said G25.
The Perikatan Nasional government introduced the IPCC last year. A comparison between the two bills shows that the IPCC is significantly depowered compared to the IPCMC.
Ganapathy had both his legs amputated and later died in an intensive care unit after being released from police custody.
His mother claimed his legs were beaten with a hose. - Mkini