Several days before Muslims celebrate Hari Raya Aidilfitri, Kelantan's famed 'Kampung Lemang' in Manek Urai, Kuala Krai, would typically have a festive air, with lemang stalls set up by the roadside to welcome travellers returning home.
However, travel restrictions under the third round of movement control order announced last night have put an end to the annual activity.
Lemang trader Shahzana Eleza Jusoh, 40, who set up a business with her husband, Ismalil Hassan, 43, at Kampung Lepan Jenut in Kuala Krai said their income has been badly affected this year.
"The difference in the celebration and festive air is sorely felt. I am very sad because there will be no celebrations like in the past years.
"In the years before Covid-19, if the travellers returned home, demand could go up to 500 sticks of lemang with an average income of RM2,500 daily in the last few days leading to Hari Raya," Shahzana told Malaysiakini.
"But if we see today, as of this evening, not more than 20 sticks have been sold," she added.
Shahzana said she also suffered losses after a large number of bamboo poles bought to make the lemang ended up unused and ruined.
"Since there is no demand because those out of state cannot return home and also the inter-district ban, about 100 bamboo poles are now ruined," she said.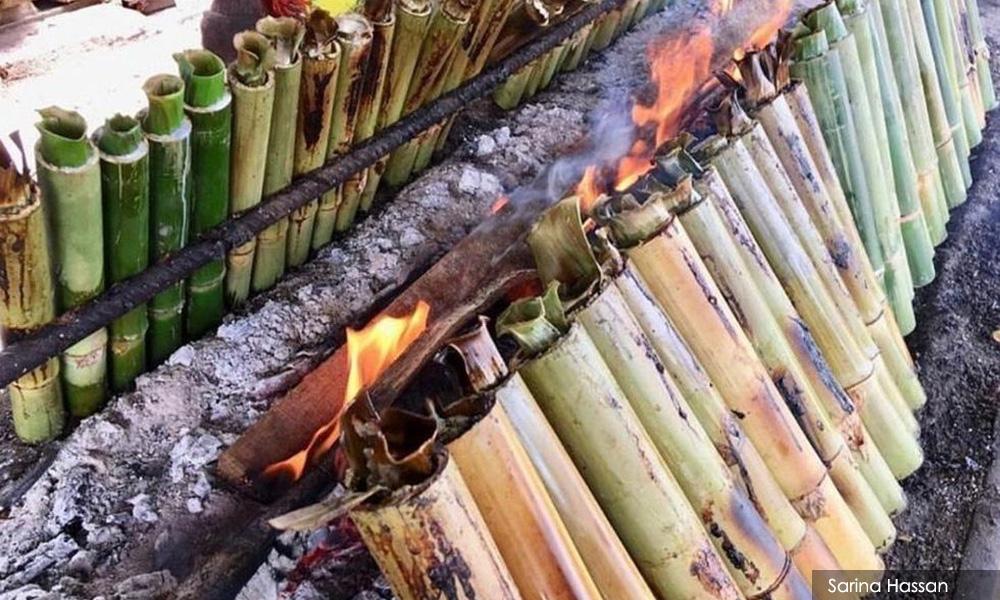 'Repeat order from customers'
Meanwhile, for Sarina Hassan, 46, a lemang trader at Kampung Pangkal Senor, Kuala Krai, there has been little impact on her business of 14 years, thanks to orders from permanent customers.
She said her orders mostly came from the surrounding police stations, no different from the previous years.
"I am lucky to receive large orders from the police stations that will come to order lemang from me.
"Several stations, for example, Ayer Lanas, Jeli district police station and Pasir Putih will order more than 200 lemang each," she said.
"Through the orders, I can recoup my capital and make some profit," she said.
At the same time, Sarina admitted that the MCO restrictions have affected overall demand and income compared to previous years.
"Before Covid-19, the week before Raya could see daily sales recording between RM1,000 and RM1,500 gross profit.
"But in these times if we don't take into account the repeat orders, just daily sales, I only managed to record a profit of around RM200 daily or equal to 8kg of lemang," she said.
On Sunday, Kelantan police chief Shafien Mamat reportedly said more than 500 vehicles attempting to enter the state without interstate travel permit were ordered to turn back.
He said the number was recorded between 12am and 5pm on Saturday at three main entry points to the state, namely, Gua Musang, Pasir Puteh and Jeli. - Mkini