The Select Committee for Agencies under the Prime Minister's Department has been urged to heed the call of two committee members who want an urgent meeting on MACC chief commissioner Azam Baki.
In a statement today, veteran opposition MP Lim Kit Siang (above) commended committee member Khoo Poay Tiong (Harapan-Kota Melaka) and Chan Foong Hin (Harapan-Kota Kinabalu) for their "rapid and positive" response to the issue and hoped the other seven members follow suit.
Ideally, Lim said Prime Minister Ismail Sabri Yaakob should set up a select committee specifically on corruption to look into the matter.
However, even if Ismail Sabri were to do so, such a committee can only be set up by Feb 28, 2022 at the earliest because that is the date Parliament reconvenes.
"The best action is for nine-member Special Select Committee for Agencies under the Prime Minister's Department, which is chaired by Abdul Latiff Abdul Rahman (PAS-Kuala Krai) to swing into action to summon Azam to respond to the serious allegations of impropriety first made against him more than two months ago.
"I hope the other six members, namely Tajudddin Abdul Rahman (BN-Pasir Salak), Mohd Nizar Zakaria (BN-Parit), Anyi Ngau (GPS-Baram), Shaharfizukirnan Abdul Kadir (BN-Setiu), William Leong (Harapan-Selayang), Mohd Azis Jamman (Warisan-Sepanggar) will similarly agree so that a report of the PSC and its recommendations can be tabled for debate in the Dewan Rakyat on the first day of its fifth session on Feb 28, 2021," said Lim.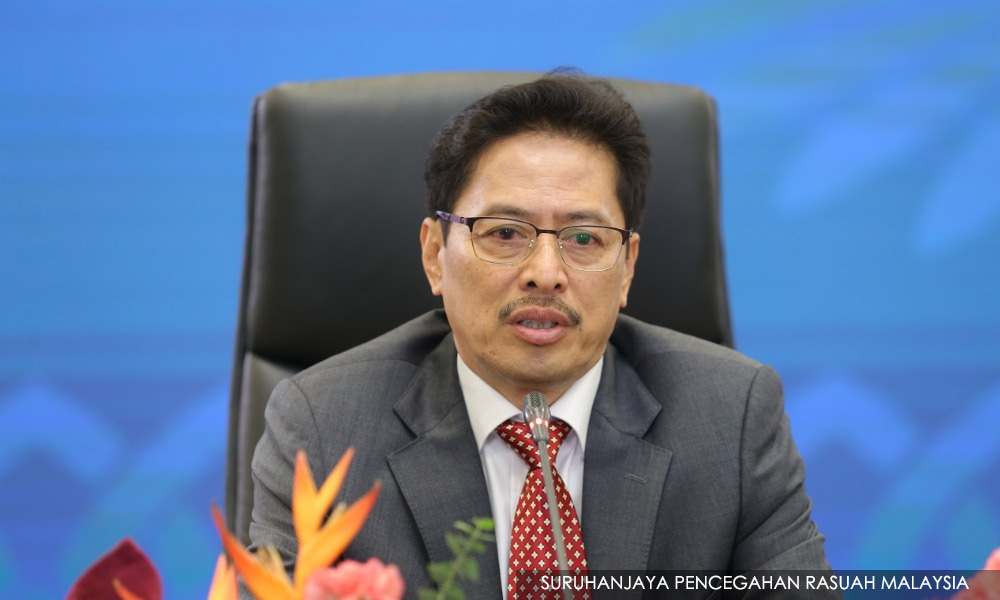 Select committees are powerful bipartisan groups that can summon any witnesses to aid in their investigations.
Azam is accused of owning close to two million shares in a public listed company. He has yet to publicly respond to these allegations.
Public officials are not allowed to have more than RM100,000 of shares in any company.
On Dec 27, well-respected academic Edmund Terence Gomez resigned from MACC's Consultation and Corruption Prevention Panel over allegations that the panel chief Borhan Dolah allegedly refused to entertain the former's request for an urgent meeting on Azam.
Malaysiakini has contacted Azam for comment. - Mkini