Former Malacca chief minister Adly Zahari has claimed that the previous Pakatan Harapan government had stopped several reclamation projects which were awarded by BN.
He criticised the present BN state government for not investigating and reviewing the planned AJA reclamation project which has raised controversy.
On Dec 28 at the state assembly, Malacca Chief Minister Sulaiman Md Ali downplayed the issue by stating that the reclamation project was awarded during Harapan's administration.
In response, Adly (above) in a statement yesterday said: "When Harapan took over in May 2018, a total of 8,000 acres of sea reclamation area was (already) approved by the (former) BN government.
"When Harapan became the government, part of the reclamation concession was ended while part of them continued, subjecting to technical views given by government departments and agencies."
The Malacca Harapan chief explained that the amount of compensation was taken into account when deciding on which reclamation concessions be rejected.
He said the government will also consider the commitment of the developer, stage of project application as well as the potential risk of being drawn into a court case.
"Approval to continue an existing project depends on the environmental impact assessment (EIA), social impact assessment, heritage impact assessment and other conditions are set by related departments and agencies," Adly said.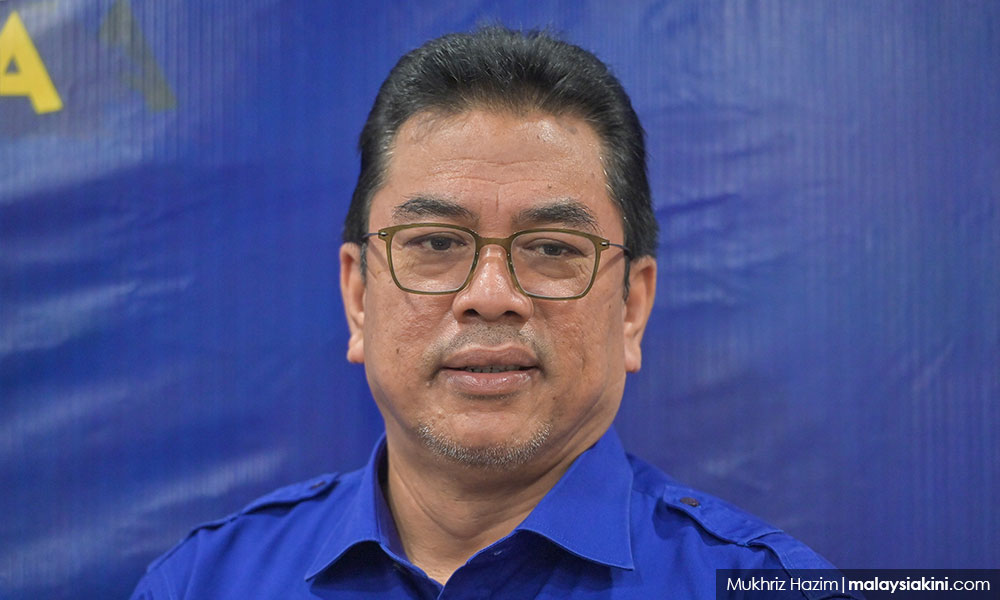 Instead of shirking his responsibility, he urged Sulaiman to investigate and review the AJA reclamation project.
The Bukit Katil assemblyperson pointed out that the reclamation concession areas were awarded by the BN government in 2016 and 2017.
Adly said the objections by NGOs and several MPs should be taken into account.
"Given that the power to determine whether a sea reclamation project is continued or not falls under the jurisdiction of the state government, the chief minister as the head is responsible to review whether approval of the sea reclamation project should be continued according to the current situation.
"The state government and the MACC are reminded that the investigation is not limited to the 300 acres of reclamation areas, but also to the latest approval of reclamation areas covering 1,190 acres by the state government," he said.
Reclamation review committee is needed
Adly said Sulaiman also promised to establish a committee to review Malacca's reclamation projects as a whole.
"Therefore, I suggest that the establishment of the committee be expedited and representatives of NGOs and the opposition included."
The AJA project, which is planned to reclaim 300 acres of land near Klebang town, is under the EIA stage.
The project developer is Konsortium Pembangunan Tanah Laut (Melaka) Sdn Bhd.
A check by Malaysiakini on the EIA report found that four companies owned by former deputy exco Ghazale Muhamad and Malacca Umno deputy president Mohamad Ali Mohamad were awarded 300 acres between June 2016 and February 2017. - Mkini