Umno secretary-general Ahmad Maslan today provided three reasons why he believed Pejuang leader Dr Mahathir Mohamad was "less relevant".
One reason, he said, was Mahathir's snide remarks aimed at former prime minister Najib Abdul Razak for uttering "cash is king, king is rakyat" during a televised debate recently.
"(Mahathir) should remember that during his era, 'crony is king' and not the rakyat, rakyat and rakyat who were put first.
"(Mahathir's) economic ideology was to enrich a small group of cronies with the assumption that others will benefit. This didn't happen.
"Instead, his small group of cronies got rich and the normal folks, especially the Malays and bumiputera, are not as successful until this day.
"Mahathir has said before that he does not have cronies and only (helped) those with talent. It's impossible that with 32 million Malaysians, only his cronies are talented," said Ahmad.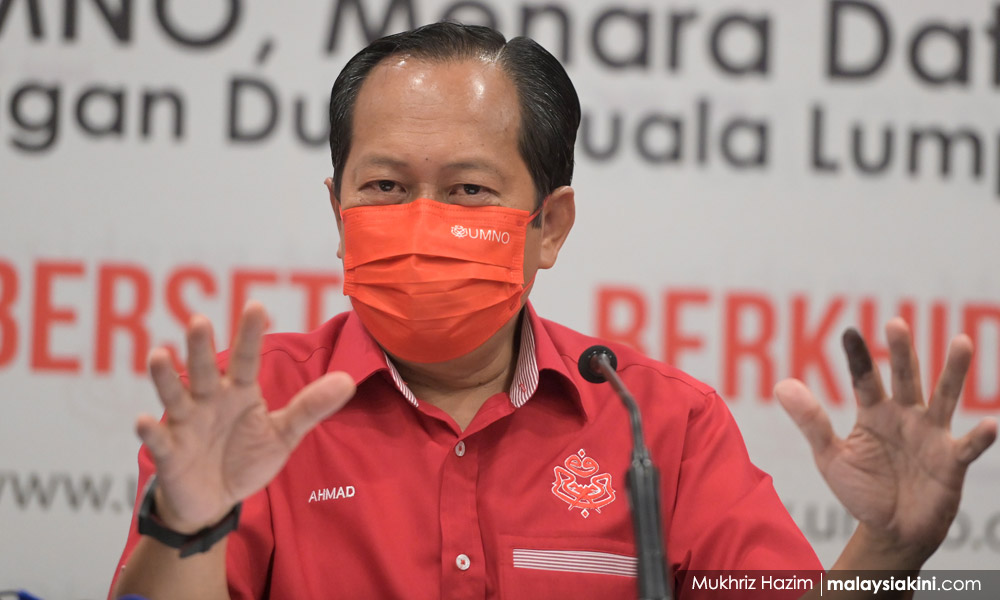 'Mentally unsound'
Najib participated in a televised debate with opposition leader Anwar Ibrahim on May 12.
At one point, Najib said the best way to help the poor was by transferring cash directly into their bank accounts, because "cash is king, king is rakyat".
Four days later, Mahathir criticised Najib for being mentally unsound (kurang siuman) for making such remarks and that Najib's past practice of wealth distribution was highly skewed.
Ahmad's second reason for Mahathir being "less relevant" was that the latter did not appreciate Najib-era policies such as BR1M (targeted cash handouts), Klinik 1Malaysia, Kedai 1Malaysia and other subsidies which benefited Malays and bumiputera.
In contrast, he said Mahathir's second stint as prime minister with the Malay Dignity Congress and the Shared Prosperity Vision has not brought any tangible benefits.
"Recently, he claimed that he had many plans for the Malays that could not be implemented because he was removed as prime minister.
"He has forgotten that he resigned on his own accord and caused a crisis. This had led to the fall of the government which was elected during the 14th general election," he added.
Finally, Ahmad's third reason for Mahathir being "less relevant" was that the latter could no longer manage Malaysian political dynamics.
He argued that Mahathir had failed to "control" Muhyiddin Yassin and DAP during the Pakatan Harapan administration. - Mkini