The Dutch government has "signalled interest" that it is keen to review its endorsement of the Malaysian Timber Certification Scheme (MTCS), said a delegation of Malaysians who are in the Netherlands to lobby on the matter.
The group, which includes representatives from the Penan organisation Keruan, as well as indigenous and environmental NGO Save Rivers, has met representatives of the Dutch government, politicians and civil society on the matter.
The group is seeking Dutch support as the Netherlands is the top importer of MTCS certified timber, taking 28 percent of the total export volume in 2020.
Among others, the group said procurement of MTCS certified timber has displaced indigenous communities and affected their way of life.
A delegation member, Penan villager Laki Weng, said logging for MTCS certified timber by timber firm Samling, next to his village of Long Adang, has deprived villagers of timber to build homes and affected their livelihoods.
"Our communities are not aware that our area is MTCS certified as we have not been properly consulted.
"I am very happy to see that the Dutch government is willing to meet us and to listen to us. In Malaysia, our concerns are not considered serious enough, we would never get the chance to present them to the government," he said in a statement.
Samling, in addressing these allegations earlier, said it operates legally and that it is dismayed by the allegations.
"We observe strict guidelines for all our activities, including the certification process, which is naturally part and parcel of our operational plan towards ensuring responsible management of forest resources," Samling told Al Jazeera on the matter in October 2020.
'MTCC must address shortcomings'
The Netherlands endorsed MTCS timber in 2017 after the Malaysian government addressed issues on indigenous rights, availability of comprehensive maps and forest conversions under MTCS.
The endorsement was to expire after five years, but the Dutch government has yet to review this.
The NGOs have also written to the Malaysian Timber Certification Council (MTCC) to urge the council to rectify shortcomings in the scheme.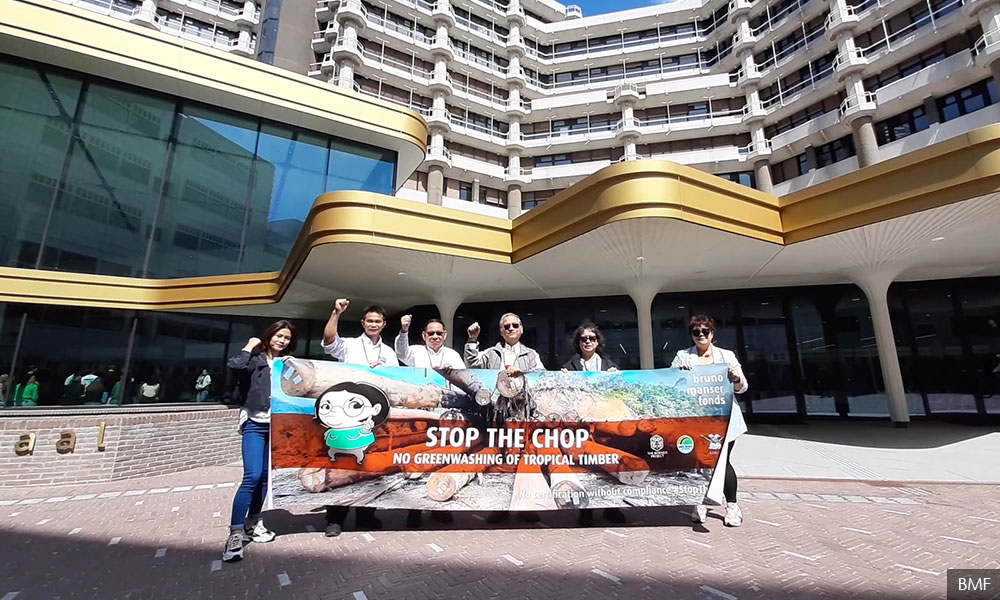 They also urge the MTCC to institute a functioning complaints procedure.
It added that a lawsuit against Save Rivers by timber firm Samling has also stalled the conflict resolution procedure opened by MTCC.
Samling is suing Save Rivers for RM5 million for defamation over seven articles it published regarding timber logged by Samling in the Baram region of Sarawak.
Samling denies claims it encroached onto native customary rights (NCR) land and that the logging was illegal.
It said it received consent from 56 representatives of the Long Pakan community and was awarded a permit from the Sarawak Forest Department to extract timber there.
It also said the area logged is not classified as NCR land. - Mkini