1MDB trial | The former 1MDB chairperson conceded that he should have confronted Najib Abdul Razak about whether the then prime minister was involved in the irregular transactions within the sovereign wealth fund.
Fifteenth prosecution witness Mohd Bakke Salleh testified during the RM2.28 billion 1MDB corruption trial against Najib before the Kuala Lumpur High Court today that he was uncomfortable levelling with the Pekan MP in 2009 over the former's suspicion of the latter's role in what transpired at 1MDB.
During the re-examination by deputy public prosecutor Gopal Sri Ram, the witness claimed that he was restrained and discouraged from making the complaint directly with Najib as the latter was then sitting prime minister.
Previously, Bakke told the court that he harboured suspicion about Najib being involved in the irregular transactions. He stepped down as 1MDB chairperson in October 2009.
In past proceedings before judge Collin Lawrence Sequerah, Bakke also claimed that he found it unusual that Najib did not respond to his 2009 text message about the irregular transactions.
'I should've stuck out my neck'
In today's proceeding, Bakke said that his discomfort with confronting the accused was compounded by his suspicion about the diverting of US$700 million of 1MDB funds to Good Star Limited, an entity allegedly controlled by businessperson Low Taek Jho (Jho Low).
The prosecution previously contended that Low's involvement in wrongful transactions at 1MDB was with the blessing of Najib. The 1MDB is wholly owned by the Minister of Finance Incorporated (MoF Inc).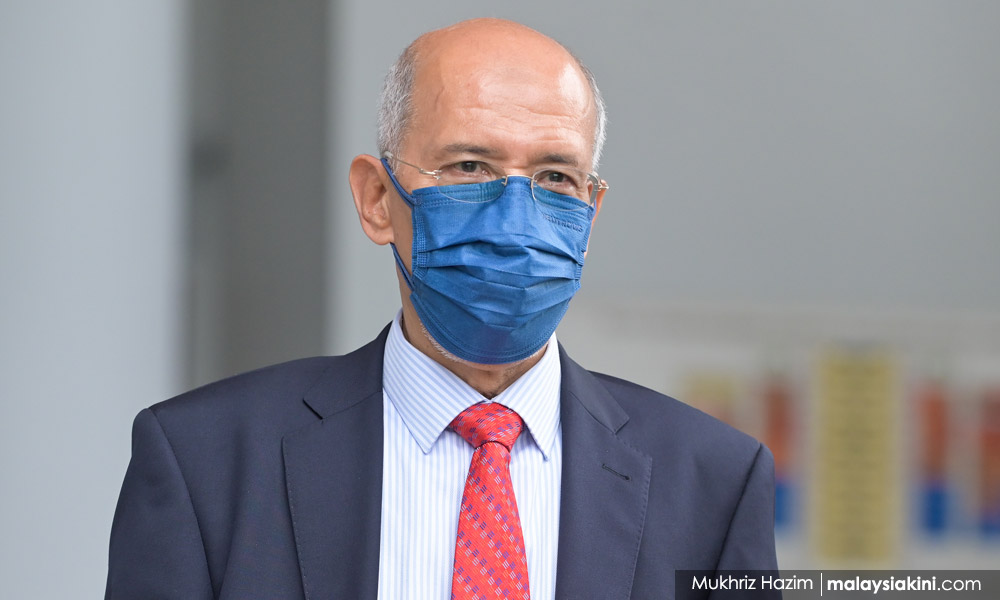 "I was not comfortable going and telling the PM (Najib) about what happened and about my suspicion.
"How I responded to (lawyer Muhammad) Shafee's (Abdullah) question was because looking back at it entirely, perhaps I should have done that. PM or not, I should have stuck out my neck," Bakke said.
He was referring to the previous cross-examination by Najib's lead counsel Shafee, who grilled the witness on why he did not confront the then-premier with the suspicion of wrongful 1MDB transactions.
Additionally, Bakke told the court that following his resignation, he met Najib several times after that but Najib never asked his reasons for stepping down.
Hearing before Sequerah is set to resume on June 7.
Najib is on trial for four counts of abuse of power and 21 counts of money laundering involving RM2.28 billion of 1MDB's funds.
The prosecution contended that the wrongdoing at 1MDB was done by Low with the blessing of the accused.
The defence team claimed that Najib had no knowledge of wrongdoing and that the whole embezzlement scheme was solely masterminded by Low and several members of the fund's management team.
Besides being a former premier and finance minister, Najib also used to be the chairperson of 1MDB's board of advisers. - Mkini