When Umno delegates unanimously voted last week for a constitutional amendment which delays its elections for a further six months after the general elections, there is no other conclusion to come to other than that Umno is morally bankrupt.
The decision of the delegates to readily give up their right to choose new leaders after a slew of scandals which saw the former PM and Umno president Najib Razak convicted and Umno president Ahmad Zahid Hamidi facing multiple charges of corruption is not only puzzling but extremely concerning.
This raises the question of whether such a leadership, which is looking out for itself and maintaining tainted leaders in power indefinitely deserves to be supported by the people. Is such a leadership fit enough to look after the interests of the Malays and ensure the legitimate rights of the non-Malays? Surely not.
Sections within Umno have been agitating for a call for early national elections but at the same time delaying their own party polls, a rather paradoxical situation which is designed to keep not only the current Umno leadership in power until the end of this year but in power for six months after the general election.
The last Umno elections were held on June 29, 2018, after Najib Razak stepped down following the general elections defeat of May 2018. Zahid became president. In all, then, if things go according to plan, Zahid will be president for up to five and half years as we shall explain.
There were three candidates for the Umno presidency in 2018 - Zahid got 99 divisions and 39,197 delegates, Khairy Jamaluddin 61 divisions and 32,592 delegates, and Tengku Razaleigh Hamzah was way behind with 30 divisions and 20,462 delegates. Khairy would have had a good chance of unseating Zahid if elections were held as normal, especially if it were a two-cornered fight.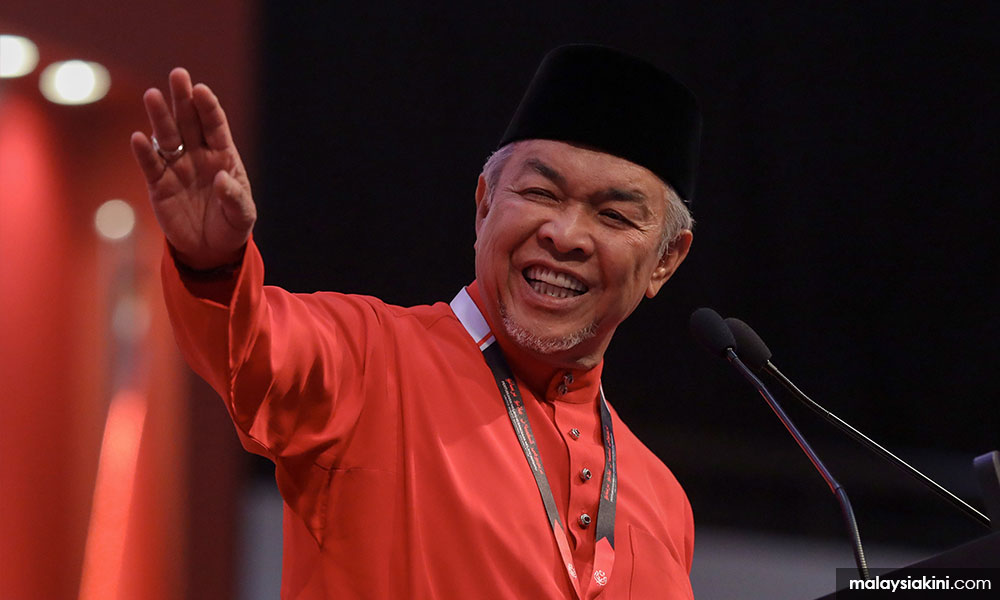 Strong powers were vested with the president following the new Umno Baru constitution after the 1987 bruising polls battle between Dr Mahathir Mohamad and Razaleigh where Mahathir narrowly won.
The Umno Supreme Council decision in June last year resolved to postpone party elections for 18 months. This in effect ensured that Zahid is set to maintain his position until December this year. The general elections are not due until two months after May next year, or July 2023. Give six months after that and Zahid could be in power for up to another 18 months.
In other words, he would be president without party elections for two and half years (a normal term is three years), a clear abandonment of democracy by the Umno delegates in favour of keeping a tainted leader in power for up to five and a half years.
While it may be possible to challenge the decision to amend Umno's constitution in court, especially with recent court rulings indicating that the right to challenge any decision in court cannot be taken away, it does not look like any will be made.
While the Registrar of Societies should look into the relevant legislation to see if the rights of ordinary members have been violated by an inordinate delay in the Umno elections, no one is hoping there will be one, given the current backdoor government is in power.
'Cabinet decides'
The resolution was proposed by Umno vice-president Mohamed Khaled Nordin while fellow vice-president Ismail Sabri Yaakob (who is also PM) supported it.
Ismail, who got the most votes (183 divisions and 74,680 delegates) for the vice-president's position in the last party polls in June 2018, probably supported the amendment of the constitution for political appearances. If Umno polls were held, he might well be a candidate for the top post.
But he is very clear about who decides on calling for elections - in terms of procedure, it is the cabinet which will decide, he said.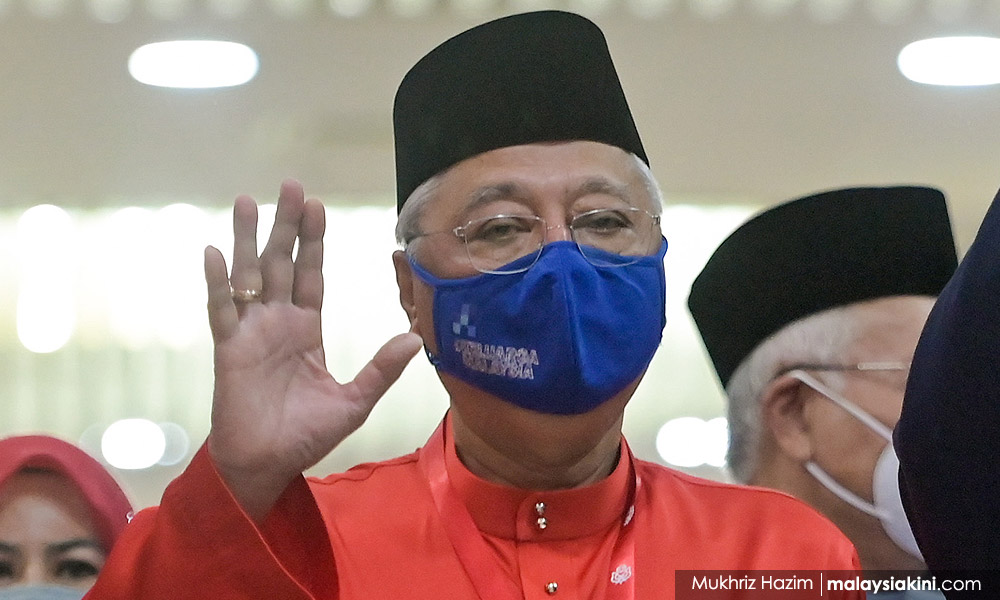 "The party is different from the government because the party is aware that if there is a proposal, it will be brought to the cabinet first to be approved. If the cabinet decides on a date, the cabinet will give me the mandate to discuss with the Yang di-Pertuan Agong. That is in terms of procedure."
So Ismail, a lawyer, is not going to be pushed into a decision - it is in his interest to take his time. However, by convention and by law, Ismail may actually have the prerogative to dissolve Parliament and does not need the mandate of the cabinet, as the king is supposed to act on the advice of the prime minister as far as this is concerned.
But Zahid has now ensured that he stays president until the end of next year. Under the law, GE15 needs to be held by July next year.
That means Zahid will be in power and Umno president even after the general elections - the person who may well be given the right to form the government if Umno/BN win as he is the head of the coalition. Unless he is convicted by then, which is why Ismail will delay the elections if he has the choice.
It is a pretty messy and fluid state of affairs, which will sort itself out if Umno/BN badly loses the GE15.
A corrupt party whose leaders do everything possible to stay in power, even though their reputation is tainted and in serious question and who routinely honour and give face to a convicted felon, should be voted out of power, the way it was in 2018.
It is the only thing which will force a long-overdue leadership change at Umno Baru. - Mkini
---
P GUNASEGARAM, a former editor at online and print news publications, and head of equity research, is an independent writer and analyst.
The views expressed here are those of the author/contributor and do not necessarily represent the views of MMKtT.