The memorandum of understanding (MOU) between the government of Prime Minister Ismail Sabri Yaakob and the opposition Pakatan Harapan coalition remains intact and in effect, said PKR president Anwar Ibrahim.
Speaking at a function at his Port Dickson constituency, he said only the clause prohibiting the dissolution of Parliament before July 31 will automatically expire, but that the MOU is still intact with some other parts of the agreement still to be fulfilled.
"The question is why are some quarters pressing for an urgent general election? If the only reason is to secure victory just to close their court cases, then this is not tenable. This is no reason for an election to be held.
"Elections must be held to renew the mandate of the rakyat and not to save some people from conviction," he added in an apparent reference to ex-premier Najib Abdul Razak and Umno president Ahmad Zahid Hamidi.
Nonetheless, Anwar said that if polls were to be called, his coalition is ready to face the 15th general election, despite having taken some heavy losses in recent state elections.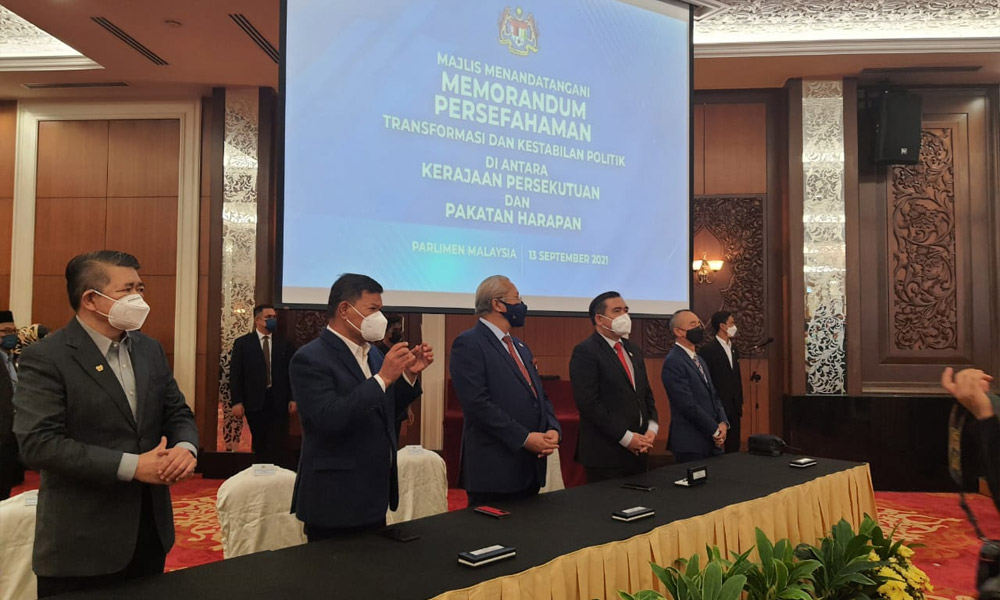 "We are ready but the focus of the government should be on improving the economy to reduce the hardship and struggles faced by the people.
"The issues not resolved yet include the question of governance and the failure to control the rising cost of goods.
"The cost of living is really a burden on the rakyat. All this, while ministers continue with their extravagant spending.
"There are too many cases of public funds being mismanaged," said the opposition leader.
Umno leaders seen as close to Zahid have begun agitating for early polls particularly after the Registrar of Societies (ROS) approved Umno's application to amend its constitution to postpone its party election up to six months after the GE15. - Mkini