Upko president Wilfred Madius Tangau has blasted PBS leader Maximus Ongkili for singling out his actions in deserting the BN coalition after the 2018 general election.
In a statement last night, Tuaran MP Tangau said while it was true that Upko left BN, PBS also did the same time a few weeks later along with many other coalition parties, particularly those from Sabah and Sarawak such as LDP, PBB, PRS, SUPP, and SPDP.
"Why is Upko the only one to be criticised and treated badly? Even worse is that those parties are involved in a huge betrayal of the people when they joined the backdoor government forces in the Sheraton Move."
He also took direct aim at Ongkili (above) for accepting a ministerial position in the regime of Muhyiddin Yassin.
"Isn't accepting the ministerial position an act of collusion and legitimising the Sheraton Move? Doesn't that mean agreeing to the act of party hopping? What principles does Ongkili use?" he asked.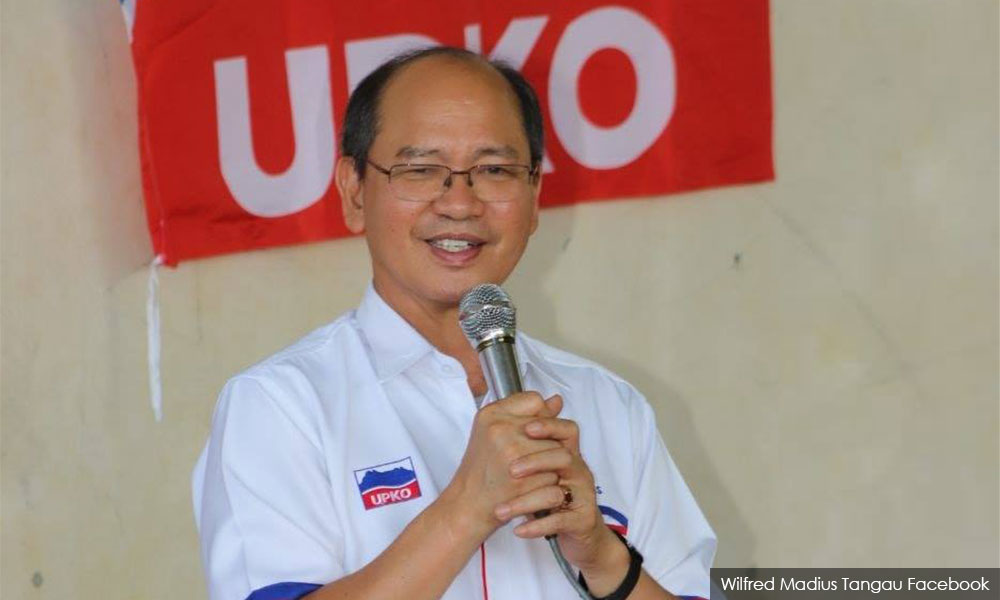 "I would like to take this opportunity to advise Ongkili not to continue to be a hypocrite. Aside from legitimising the Sheraton move, PBS also openly gathered at the residence of former chief minister Musa Aman to celebrate with assemblypersons who jumped from the Warisan-Pakatan Harapan-Upko coalition government in July 2020. This is strong evidence that PBS embraces the act of party hopping," he claimed.
Tangau claimed that the advent of the Anti-Party Hopping Bill resulted from the Sheraton move, which caused political instability in the country.
On Thursday, Ongkili had pointed the finger at Tangau, saying the latter had repeated history when he jettisoned BN to form a government headed by Warisan's Mohd Shafie Apdal in 2018, despite having signed a memorandum with PBS and Parti Bersatu Rakyat Sabah. - Mkini